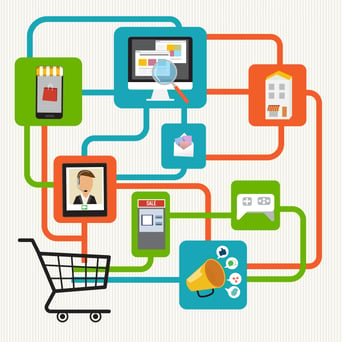 Lemonade is making headlines as the Uber of insurance. What does that mean, exactly? Lemonade is expected to disrupt the P&C insurance industry in the same way that Uber transformed transportation services. While much of the talk suggests that established P&C insurers won't be able to compete in this new environment, many incumbent carriers are already contenders thanks to their digital distribution platform.
The Lemonade Approach
In September, Lemonade started selling renters and homeowners coverage to New York residents. What has people talking and speculating on the future is its rapid, one-year journey from inception to sales. If the company's flurry of activity continues, it could expand rapidly into other markets and become serious competition for incumbent insurers.
One impetus behind Lemonade's swift advancement is its technology-centric approach which allows it to operate economically. Another component of their strategy is a completely mobile experience, allowing customers to quickly quote and purchase coverage with a minimum of steps. These are all areas where incumbent insurers have found it difficult to compete, but these same attributes could actually be what keeps Lemonade from displacing established contenders that have the right digital distribution capabilities.
The Insurers Advantage
If Lemonade continues to expand as predicted, how will established P&C insurers turn struggles with current legacy systems and operating models into their own brand of lemonade? With the right digital distribution platform, insurers can develop critical capabilities and capitalize on their strengths to gain and retain market share:
Digital capabilities NOW: A critical component of Lemonade's strategy is the ability to quote, bind and issue a policy in seconds. Established insurers with a digital distribution platform capable of auto-quoting and auto-underwriting already have this capability, and have been quietly gathering customers ahead of the competition.
Product choice: A recent study by J.D. Power indicates that nearly 80% of insurance customers want to combine their coverage with a single carrier.

[i]

Currently, Lemonade only offers homeowners and renters coverage in a small area. This limited product selection could give insurers with a wide range of product lines a considerable advantage, as well as a head start should Lemonade rapidly expand into multiple markets. Insurers with access to a universal market network are better positioned still, able to select and bundle a variety of products with their own to better meet the needs of each and every consumer without taking on new risk.
Service with a smile: Price, convenience, and product choice—customers want it all. What Lemonade can't give them is the personal touch. All of their communications are web based. That means no comforting phone calls when there is a question or a claim and no person-to-person advice for the nearly 50% of customers who want the opportunity to chat with someone when they have questions or concerns.

[ii]

The operating model of many established insurers has an advantage here as long as they have the digital capacity to back it up.
Navigating regulation: While Lemonade has quickly navigated the regulatory waters of New York State, it remains to be seen whether they will be as successful in other geographies, especially given the lean focus of their operating model. Established insurers not only have a high level of regulatory experience, they also have the number of resources, as well as the various skillsets, necessary to meet the demands of the constantly changing regulatory environment.
Digital Now is the Key
A bolt-on digital distribution system with a universal market network overcomes the issues of legacy technology by empowering insurers with the digital capabilities they need now, supporting both traditional and emerging channels of engagement and expanding carriers' product selection. By bundling the products they carry with those from other carriers, established insurers offer more of the coverage their customers need without increased risk. Rapid digital capabilities, expanded product offerings and service through the customers' channel of choice position incumbent insurers to take on the challenge from any newcomer—and win.
To find out more about the competitive power of the right digital distribution platform, download our thought leadership piece,
---
[i] J.D. Power. Gen Y Consumers More Likely to Split Their Policies across Multiple Insurers than Any Other Generation. J.D. Power, 17 Sept. 2015. Web.
[ii] Dreischmeier, Ralf, Jean-Christophe Gard, Michael Nddam, and Alpesh Shah. A Roadmap for Winning as Insurance Goes Digital. Rep. BCG Perspectives, 27 Oct. 2014. Web. 6 June. 2016.