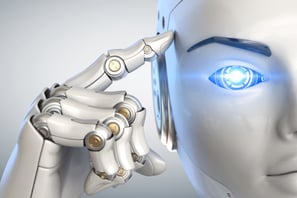 In a previous blog, we outlined the difference between
Innovators are those helpful folks who want to assist you in meeting the challenges of the current and future market. Disruptors? Well, they just want to take your market share.
At first, the InsurTech movement inspired fear in the hearts of P&C insurance executives. Last year, in a study by PwC, 90% of insurers were worried about the impact of InsurTech on their business.[i] This year, that number drops to 56%.[ii] It turns out that the disruptors might not be as successful as everyone once thought.
What Disruptors Are Doing Wrong
Consumers are quite vocal about their experiences with the disruptors. One very savvy customer was leery of a new startup. When going through the quoting process he found it impossible to download a policy jacket to compare to his existing coverage. His opinion after trying to confirm the company's membership with his state's guaranty association? "This is not real insurance. It is a startup techy app that does not deal directly with their customers and [provides] no track record to go off of."
His final question to other consumers really hits home. "Do you want to be the guinea pig with your most valuable assets…?"[iii]
Other reviews seem to uphold his skepticism. While customers appreciate the ease and convenience of online purchasing, they don't feel the same way about the entirely digital approach when problems arise. One customer said, "I have attempted to call them several times and each time I get a recorded message that refers me to the app. Absolutely no customer service."[iv] It appears that when issues arise, during the purchasing or claims process, chat bots, emails and texts don't do the job. Customers want the ability to speak with a real live person.
For consumers who haven't yet tried working with a disruptor, the numbers tell a similar story:
77% of consumers are uncomfortable sharing their personal information with an InsurTech startup.

[v]

72% of consumers are not comfortable making an insurance purchase through a chatbot.

[vi]

51% don't trust the peer-to-peer model.

[vii]
Considering consumers' lack of trust with the disruptors, it's a great time for traditional insurers to abandon their fears of new competitive insurgents and start thinking about collaborating with one of the increasing numbers of InsurTech innovators to achieve market growth.
How Incumbents Will Own the Market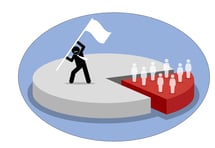 Incumbent insurers are recognized for vast financial reserves, strong agent networks and powerful brands. These three assets alone inspire a greater level of confidence than most consumers can muster for the disruptors, but insurers have a long way to go to meet consumer expectations in the current environment.
To remain competitive now and into the future, insurers can
to improve some key aspects of the customer experience:
Application simplicity: Consumers are turned off by lengthy, complicated applications, but automation allows insurers to pull in verified third-party data to complete much of the application, particularly those tricky questions that cause many consumers to abandon the quoting process mid-way.
Streamlined quoting, binding and issuance: A key turn off for consumers is waiting, particularly for a quote. Automating the quote-to-issue lifecycle allows insurers to provide instantaneous pricing with the ability to immediately bind and issue the coverage.
Bundled coverage: Thanks to Amazon, the one-stop shop has become the shopping norm, but insurers don't make it easy for consumers to fulfill all of their coverage needs in a single place. A digital distribution platform makes it possible for insurers to unite product silos through a single console and streamline the application process, allowing them to quote, bind and issue multiple policies in a single transaction, without expensive technology upgrades or overhauls.
Efficient Agents: As customer experiences with the disruptors indicates, sometimes there is no substitute for an agent, but customers expect them to be as fast and efficient as a top-grade digital experience. Working with a leading InsurTech innovator can provide agents with the efficiencies of automation and product bundling. Just ask the leading insurer whose agents realized a 35% quote conversion rate and doubled sales year-over-year after implementing a leading digital distribution platform.
Despite early reports of doom and gloom, traditional insurers aren't being ousted by the disruptors. In fact, those who are adopting leading digital capabilities have doubled year-over-year growth. Tune in again next week as we discuss what insurers can learn from the InsurTech movement. To learn more now, read our thought leadership piece,
---
[i] "Opportunities Await: How InsurTech is Reshaping Insurance." PwC, June 2016. Web.
[ii] "Insurance's New Normal: Driving Innovation with InsurTech." PwC Global InsurTech Report 2017. PwC, 2017. Web.
[iii] "Lemonade." Customer Reviews. Supermoney, July 11, 2017. Web.
[iv] "Lemonade." Customer Reviews. Supermoney, June 19, 2017. Web.
[v]Robert Philips. "Exploring the InsurTech-Consumer Disconnect." Vertafore, Mar. 21, 2017. Web.
[vi] Robert Philips. "Exploring the InsurTech-Consumer Disconnect." Vertafore, Mar. 21, 2017. Web.
[vii] Robert Philips. "Exploring the InsurTech-Consumer Disconnect." Vertafore, Mar. 21, 2017. Web.