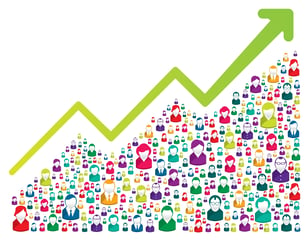 In today's insurance industry, it's all too easy for consumers to jump between carriers or to simply drop those that do not meet their immediate or long-term needs. This means that insurers cannot afford to come up short on their product offerings or in how they engage the consumer. Being positioned to close every prospect that visits their site or almost every lead procured is critical to an insurer's success and growth.
The Value of Lead Exchanges
Lead exchanges can be a valuable tool for carriers in today's competitive insurance market. While they are a relatively new concept, exchanges have a couple of distinct advantages. For buyers with limited marketing budgets, they provide options to generate highly-targeted leads, and for organizations with greater marketing pull, exchanges are a means to help online marketing departments recoup some of the campaign dollars spent by selling back leads that cannot be converted into new sales.
Banking on this sell-back feature, many insurers have even created lead exchange revenue channels for their operations. But what if insurers could turn almost every lead they generated into a new customer instead of realizing only a partial reimbursement of the lead cost? If positioned correctly, carriers can increase net premiums and revenue while driving greater marketing ROI, no matter what the customer's insurance needs.
Lead Exchanges Aren't Designed to Close Leads
Carriers make significant investments in driving consumers to their website to generate targeted leads or buy them, but often miss the opportunity to fulfill the customer's needs and close the deal. When this happens and a customer walks away, the lead's value is lost. It will likely be sold back to an exchange for a fraction of the original cost required to generate or buy the lead. To meet customer expectations and position themselves to close more leads, many carriers are realizing the need for a powerful digital distribution platform that offers comprehensive product options, even if the insurer doesn't underwrite all of the risk.
According to a recent study by Bain & Company, "customers who give their primary carrier a greater share of their wallet tend to have higher loyalty and longer tenures."1 Through an effective digital distribution platform, insurers have the potential to close more leads more often, and gain greater wallet share by bundling their own offerings with other insurance products to meet the full range of customer needs. Whether the customer is seeking homeowners, boat, motorcycle, event, pet, or other types of insurance, they will find what they need in one place, and insurers are able to offer a variety of products without taking on additional risk.
Taking this approach will not only increase lead ROI, but position carriers to own a lifetime customer. And with a digital distribution platform, carriers keep commissions in-house, with the potential of retaining 15 to 20 percent of the policy premium. That means more money in the insurer's pocket – with less risk.
Digital Distribution Drives Results
The right digital distribution platform allows insurers to bundle their solutions with other products to meet the customer's complete coverage needs, whether they underwrite the policy or not. As a result, insurers will be able to maximize their brand and marketing ROI, grow net premiums, and increase revenue by keeping commissions in-house and growing their customer base. And, customers and revenue will not be lost from selling leads back to an exchange. By meeting all of the customer's insurance needs through a single digital distribution platform, carriers can position themselves to grow wallet share, increase market share, and foster long-term customer loyalty.
To start turning more leads into new customers and set the stage for long-term loyalty,
to download our infographic, Three Steps to Driving Customer Acquisition.
---
1. Whelan, David, and Sean O'Neill. Customer Loyalty in P&C Insurance: US Edition 2014. Rep. Bain & Company, 2014. Web. 3 Apr. 2016.