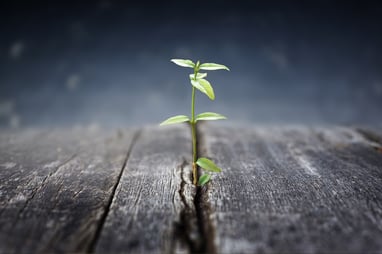 For traditional P&C insurers, business growth can be difficult in the current market. According to a recent report by EY, "…advances in technology and the growth of InsurTech are raising customer expectations for greater innovation." They are also eliciting a more customer-centric environment. As P&C insurers adapt to the new market challenges, innovation in the areas of product offerings and the customer experience will be critical to growth.
The Rise of Product Customization
According to McKinsey, P&C insurers with the strongest financial results have, among other top attributes, "a culture that obsesses over customer needs".[i] Retailers and digital leaders in other industries have set the bar high, creating a consumer experience standard focused on top levels of customer-centricity and an expectation for swift, efficient service that meets most of the customer's needs. The same expectations have now come to insurance.
As consumer lifestyles and expectations continue to change, product selection is becoming a more critical component of meeting customer experience standards. Demand is growing for more tailored insurance products, such as usage-based coverage (UBI).
As custom-tailored offerings like these rise in popularity, InsurTech startups are entering the scene, presenting customers with novel products that more closely meet the needs of their changing lifestyles. Flashy new market entrants such as Trov and Lemonade, for example, are attracting attention because they offer product innovation through digital channels at a lower cost than traditional carriers.
Established insurers face significant barriers to developing new products, including regulatory concerns, high development costs and the length of time it takes to bring new products to life. Given the intense effort required, many insurers lose focus on core product lines or bring products to market well behind other, more innovation-focused entities.
Through the right digital distribution platform, top insurers have overcome the challenges associated with new product development by gaining access to a robust market network of offerings without taking on additional risk.
Expanded Products with the Right Platform
According to J.D. Power, 78% of consumers want to purchase all of their insurance coverage from one insurer, meaning the time for carriers to enhance product selection is now.[ii] The right digital distribution platform has insurers opening the doors to new products and markets fast, with several top-line benefits that include:
Simple integration: The platform is white labelled and easily appends to the insurer's own website, requiring no additional technology or down time, simply reinforcing their identity as a digital brand.
Digital engagement channels: In a recent survey conducted by PwC, 71% of respondents used digital channels to research coverage.

[iii]

The right digital distribution platform puts insurers where customers are most likely to be looking and delivers digital channels for engagement.
Custom-selection of products: Insurers gain access to the products they need to increase growth. By adding new products from the market network to their current arsenal of offerings, they are better positioned to grow wallet share and attract new customers. Insurers realize bottom-line benefits, including a 12% increase in retention.
Market expansion: Licensed agents are available, giving insurers the support they need to enter and try new markets.
Low Risk, High Returns
Investing in the right digital distribution platform is a low risk, high return solution for insurers looking to meet the more customer-focused standards of today's consumers. By offering a wide range of insurance products – from the traditional auto and homeowner, to the new-age pet and pay-as-you-drive policies—insurers can gain a 90% share of wallet and grow revenue 24% in five years.
To learn more about how P&C insurers can grow in a challenging market, download our infographic
---
[i] The Hallmarks of Digital Leadership in P&C Insurance. McKinsey & Co.; 2016.
[ii] J.D. Power. Gen Y Consumers More Likely to Split Their Policies across Multiple Insurers than Any Other Generation. J.D. Power, 17 Sept. 2015.
[iii] Insurance 2020: The Digital Prize—Taking Customer Connection to a New Level. PwC. 2014.