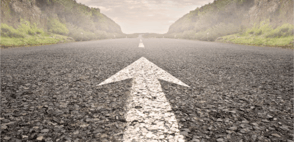 According to McKinsey, customer satisfaction with your company has more to do with the end-to-end experience than individual touchpoints.[i] This is important to understand, because we tend to evaluate business performance based on distinct metrics, such as call handle times, quote starts or quote conversions.
While each of those aspects of the
is important, they provide only a snapshot of the customer's journey and not the big picture. If McKinsey is right, it's the picture as a whole that will influence a customer and generate their loyalty.
A leading insurer, who has always placed the customer experience at the forefront of their strategy, proved this to be true as they transformed the entire customer journey with top-tier digital capabilities.
Creating a Loyalty-Generating End-to-End Experience
The year was 2014, and a leading insurer who manufactured a much sought-after auto product was meeting demands for homeowners coverage by sending leads to other carriers. Now, right away, this is where we begin to see that the sum of the end-to-end experience is worth more than its parts.
Customers didn't like being sent to another insurer, and to be quite truthful, the leading insurer didn't like sending them away. Providing a consistent customer journey across multiple insurers was difficult, and once the customer was transferred away, the leading insurer lost the connection that encouraged satisfaction and renewals.
Committed to providing every customer with the same high-quality end-to-end experience, they had a thought. What if they could add homeowners coverage from a few select carriers—those who met their stringent customer experience standards—to their own auto policies, improve the efficiency of the quote-to-issue lifecycle AND still own the customer? It sounded like an impossible feat, but as a leader in insurance innovation, they knew they could achieve just about anything with the right help.
---
---
They struck up a healthy relationship with a well-established InsurTech innovator offering a leading digital distribution platform. In addition to gaining digital competence for their in-house agents, they were able to offer product choice and bundle home coverage from other carriers with their own to improve the customer journey. Here is how the new customer experience looks:
A customer calls the company's internal agency for quotes on homeowners and is interested in auto insurance.
Agents take a few pieces of information from the customer, such as name and address, enter it into the platform and let the magic begin.
Automated capabilities draw verified data from third-party sources to complete the application. The agent receives instant pricing for various homeowner product options and an instant quote on the auto.
The agent selects the appropriate coverage with a few clicks of the mouse and just as simply quickly binds and issues the policies.
The magic starts with a single call. The agent doesn't need to put customers on hold to enter information into a multitude of back-office systems or tell the customer they'll give them a call, nor do they send them to another agent or website. Come renewal time, the insurer works with the customer to renew both the home and the auto. It's simplicity at its best and drastically improves the entire customer journey.
What Customers Feel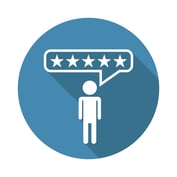 Customers have provided their affirmation of the new capabilities with their wallets. In 2014, as the platform was implemented, the leading insurer had only 100 agents handling a quote volume of 100,000, but you know how customers will talk. In this case, they had all good things to say as they encouraged their friends and family to call the leading insurer. By 2016, the insurer added 150 new agents as quote volumes doubled.
The insurer was now providing 70% of customers with an offer and converting 35% of those to sales. In fact, sales doubled year-over-year. And the magic continues as the insurer sold 20,000 policies in the first quarter of this year alone. They've skyrocketed to number five in the list of top carriers by direct premiums written by group and have no plans to come down any time soon.
It looks like McKinsey is right. A top-notch customer journey can make all the difference.
To learn more about reducing product silos and improving the customer journey, read our thought leadership piece,
---
[i] http://www.mckinsey.com/business-functions/operations/our-insights/the-ceo-guide-to-customer-experience