This blog series explores four factors crucial to insurers' success in driving digital distribution: people, process, technology, and products. In part one we examined the role of people, in part two the role of process, and in part three the role of technology. We will now dive into the vital role of products in your digital distribution journey.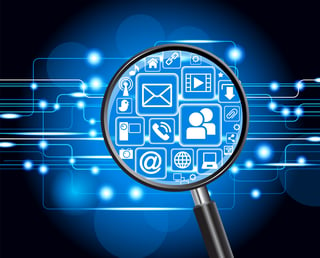 Expanding market reach is vital for P&C insurers looking to seize customer wallet share and increase retention. The most successful carriers offer bundled solutions, e.g., auto, homeowners, motorcycle, renters, condominium, pet insurance, etc. to meet all of their customers' needs, even if the products are not all their own. This allows insurers to own the customer without investing significant time, effort, contractual commitments, or risk.

Carriers that adopt a distribution platform that lets them easily introduce new products and quickly enter and exit new markets as needed achieve immediate benefits, including:
14 percent increase in net premiums1
12 percent jump in customer retention1
5 percent boost in market share1
24 percent increase in revenue over five years1
85 percent capture of the customer's total insurance wallet2
In fact, many of the largest insurers have already implemented this strategy and are reaping the benefits. Meeting the needs of the customer at the point of sale is essential to long-term success. This means offering all of the products customers need, when they need them, and in the way they prefer, to protect their personal and small business interests.
A Bain study showed that "customers who give their primary carrier a greater share of their wallet tend to have higher loyalty and longer tenures."1 Drive growth and loyalty by offering high-quality products that attract and retain customers. Seize customer wallet share by leveraging the right platform that lets you own the customer without taking on additional risk or capital investment. This is a cornerstone to ensuring long-term success for your company.
There are four components to implementing a multifaceted omni-channel distribution platform: people, process, technology, and products. Each of these components is a critical piece to owning the customer, growing wallet share, and expanding market share. In short, these four components are the elements of success in today's P&C insurance industry.
Not sure how to expand your product selection given your current distribution strategy? Click here to download our infographic,
and gain a better understanding.
---
1 BOLT internal sources
2 Whelan, David, and Sean O'Neill. Customer Loyalty in P&C Insurance: US Edition 2014. Rep. Bain & Company, 2014. Web. 3 Mar. 2016.