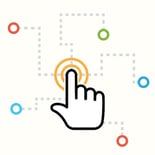 Digitization and product choice. That's the future of P&C insurance. Just look at recent reports from CB Insights on the InsurTech partnerships taking place across the industry. The majority of alliances, such as Allstate and Openbay, have been forged to enhance product selection, or in the case of Nationwide and Sure, to add digital capacity to an existing product lineup.
A Top-Five insurer (by group) proved that the future is here today when they partnered with a leading digital distribution solution provider to meet more of their customer's needs by not only digitizing the purchasing process, but also delivering
Stop Losing Customers
The savvy Top-Five insurer wanted to put a stop to customer-drain and own the household throughout their lifetime journey. Instead, they were turning consumers away when they couldn't take on the risk or didn't have the specific products the customer wanted.
We all know that the market is changing. Consumers are demanding things that were previously unheard of, such as usage-based premiums or vanishing deductibles in the absence of claims. To own the customer throughout their lifetime, insurers need a very robust selection of products to address the plethora of consumer coverage requirements.
Unfortunately, developing new P&C products takes the average insurer over seven months, with larger insurers requiring nearly a year to bring their products to market.[i] Then there are the distribution challenges of configuring new product types to aging legacy technology, as well as customer demands for smoother, faster and more efficient purchasing.
So, how did the Top-Five insurer come up with a digital distribution solution and the products to add millions in bookings?
They opted to work with an InsurTech innovator who had developed a SaaS based digital distribution platform that seamlessly appended to their existing legacy systems, united product silos, provided a single access point to all customer data and allowed them to expand their offerings through a tightly integrated market network of products.
---
---
Proving the Point
The right digital distribution platform reduced the time customers spent purchasing insurance by allowing the insurer's agents to rapidly quote their own products as well as those from the market network and then automatically bind and issue policies in seconds.
From the consumer's perspective, the experience was an easy process.
Provide agent with basic information such as name and address. Pause while the smart application process draws verified data from third-party sources and the platform generates a quote.
Review available products and pricing. Select the offerings provided, or if the options aren't right, wait no longer than a mouse click for coverage alternatives.
Agree on the preferred policies and with a click of a mouse the agent binds and issues the coverage.
Repeat the process every time life needs change.
The platform prioritized the insurer's products, but provided simplified access to a robust selection of offerings from other carriers to augment the insurer's existing lineup and meet the needs of more customers.
Seeing the Results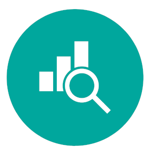 Immediately after completing the program initiation, the insurer began to see tremendous results. Taking advantage of the platform's extensive capabilities, agents were able to seamlessly bundle their own offerings with those from other insurers, resulting in $70 million in premiums over a ten-month period. In addition, they sold 1.6 more of their own offerings.
They were able to meet more of the needs of their customers, ensuring long-term loyalty and generating repeat business as their devotees return for additional products in the future. The insurer is on course to sell $100 - $150 million in premiums by the end of 2017.
To learn more about the importance of product choice, download our infographic:
---
[i] Robert Regis Hyle. "P&C Insurers Plan Major Spending Increase for New Product Development." Property Casualty 360. ALM Media, Jul 24, 2013. Web.