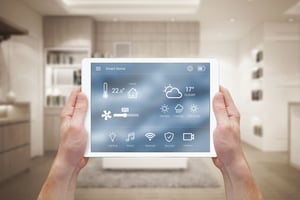 As homes become smarter through connected devices and monitoring systems, property and casualty insurers are seizing the opportunity to better assess risk and provide value.
"There's a natural synergy between insurers and smart home tech companies since the overlapping value proposition is around prevention and protection of family and property,"

at Verisk says.
Customers value prevention and protection, as well, making the Internet of Things (IoT) a natural alliance point for insurance companies and their customers. As a result, smart homes belong on every insurance company's radar.
What Does the Rise of the Smart Home Look Like?
The Internet of Things is the name given to the ever-growing network of home devices with integrated Internet connectivity. Currently, these items include thermostats, smoke detectors, flood sensors, kitchen appliances and home security systems.
"The US market has seen substantial year-over-year growth in the number of connected homes, and this is expected to increase in the years to come," says

, vice president and global head of insurance for SAP Financial Services Industries. In 2018, 32 percent of homes employed at least one smart device, and the number is expected to reach 53 percent by 2022, he says.
Smart home technology may be driving up property values, as well. One study by Wakefield Research found that 86 percent of millennial homebuyers wanted smart home technology enough that they would pay extra for a house or rental property that came with smart tech,

at Techzone says.
As smart homes become more common, the next step will be to connect families across multiple homes, says

, EY EMEIA Consumer IoT Offerings Leader. A family's summer and winter homes, their rental properties, or homes occupied by parents or grandparents could all be interconnected — and could fall under the same set of insurance policies, as well.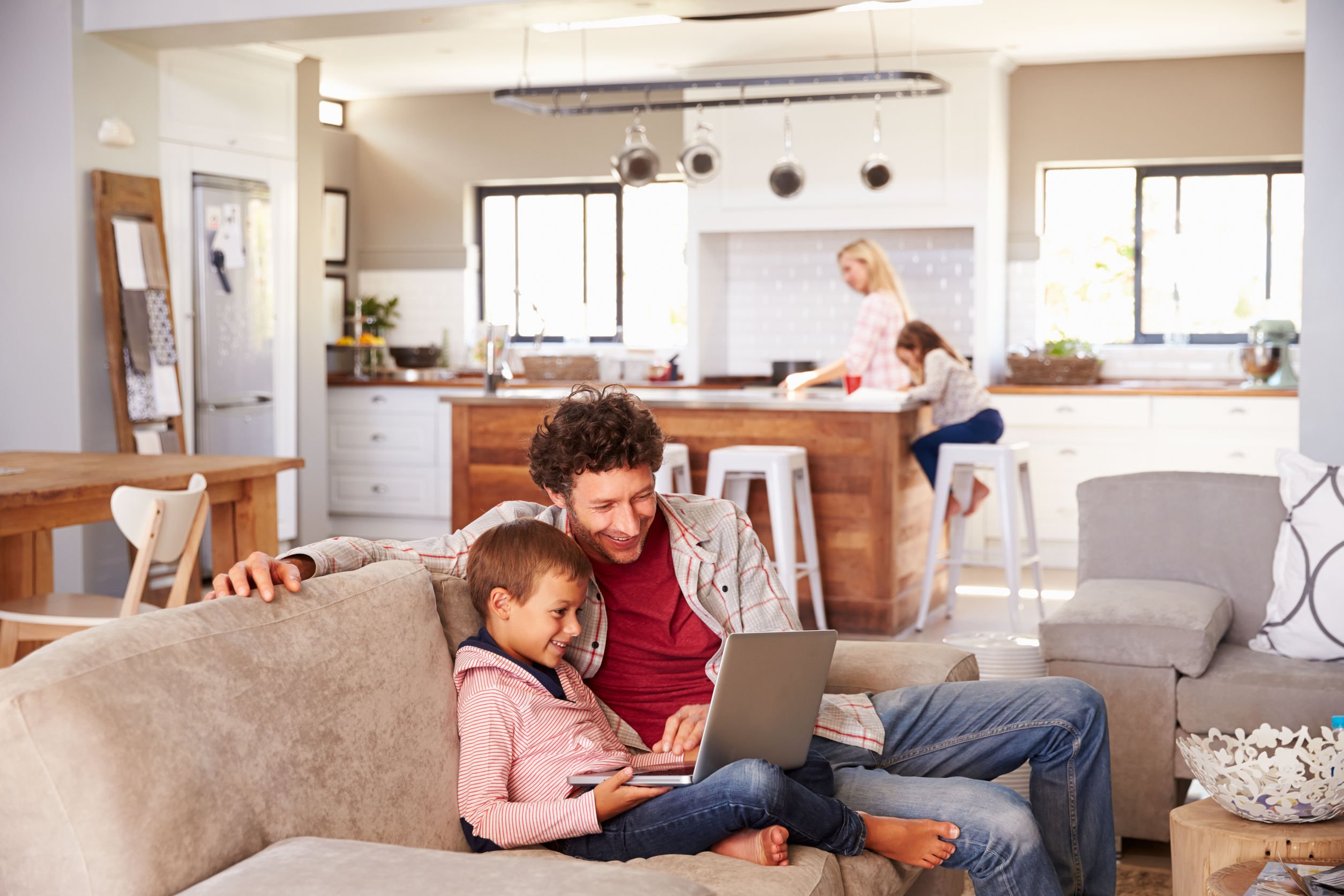 How Insurers Are Betting on Smart Homes
Insurance companies in the US and elsewhere have begun to offer smart home devices to customers. These devices, provided as incentives to purchase coverage, are also intended to help insurance companies keep claims under control.
For instance, Travelers recently teamed up with Amazon to offer smart home kits. Travelers customers can buy and have these kits installed at a discount. The kits include security cameras, water sensors, motion detectors and an Amazon Echo Dot that customers can use to contact Travelers via the company's Alexa Skill.
The program "advances our priorities of extending our lead in risk expertise and providing great experiences for our customers, agents and brokers," says

, chairman and CEO at Travelers. It does so by integrating the customer's relationship with Travelers into the customer's personal interest in keeping their home safe.
As artificial intelligence (AI) and machine learning improve, their ability to participate in the evaluation and risk prevention process will increase, McKinsey researchers

predict. "In this evolution, insurance will shift from its current state of 'detect and repair' to 'predict and prevent,' transforming every aspect of the industry in the process."
Using Smart Home Incentives to Provide Value to Customers
Because smart home technology is relatively new, homeowners who don't take an early-adopter approach to tech have yet to embrace smart home tech for its own sake, says

, a co-founder of Cozify. "But when it is presented as a value add insurance product that is easy to install, easy to use, then this barrier is removed," Vihavainen says.
Framing the value proposition of smart devices from the customer's perspective is essential.

at HIS Markit notes that water damage claims occur much more frequently than fire or theft claims, making the value of preventing these claims obvious to insurers. Insurance companies are keenly interested in tools like water-leak sensors that are connected to water shut-off valves.
Yet installing these smart valves can be expensive for homeowners. Without a clear understanding of how they benefit, Kozak says, homeowners are likely to skip the smart valve — and miss an opportunity to decrease their water damage risk.
Currently, the best approach is to offer discounts for smart home devices, says

, director of home insurance for UK and Ireland at LexisNexis Risk Solutions. "Most consumers choose to buy a smart home hub for the convenience and 'cool' factor, not for the risk mitigation benefit," says Borkakoti. This reduces insurers' ability to leverage smart devices for better risk analysis and management.
By offering discounts and similar incentives, insurance companies provide a value-based incentive in the short term, engaging customers with the devices so the customers can learn for themselves the long-term value of risk mitigation.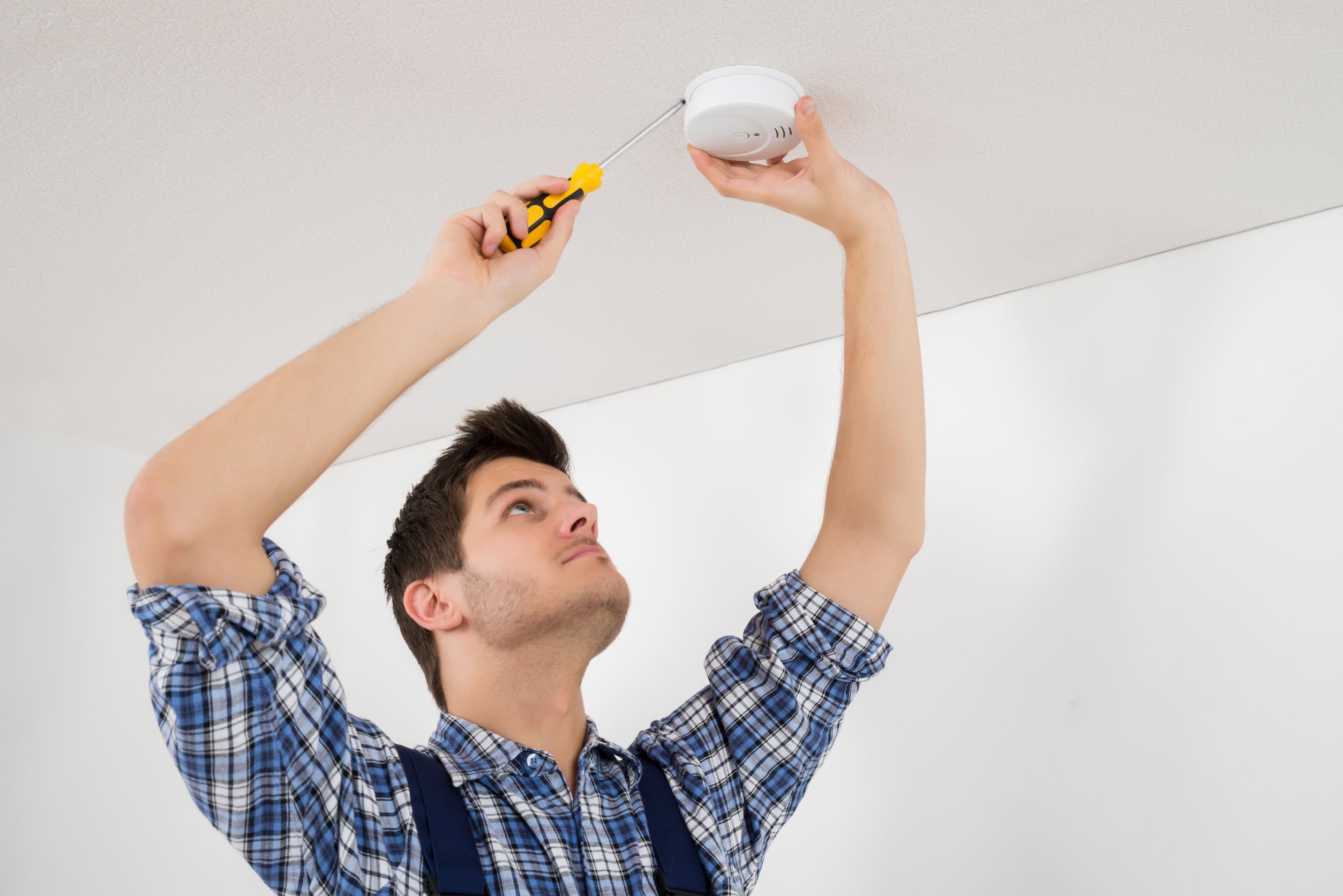 Addressing the Major Hurdles to Smart Home Adoption
In addition to taking a customer perspective on the value of smart home devices, insurance companies seeking to leverage these tools should consider other major hurdles. Security and privacy concerns pose challenges. So does implementing a strategy to leverage smart home device data effectively within the insurance organization.
Privacy and Security
Hacking is a major concern with smart devices, many of which are not designed to defend against an attack,

writes at Security Sales & Integration.
For instance, a fish tank became the point of entry for hackers at one North American casino, says

, director of cyber intelligence and analysis at Darktrace, a security firm. Hackers first gained access to the fish tank, which gave them a view of the network, allowing them to find and exploit other parts of the system — and to steal data.

of Voices.com cites the design flaw in baby monitors that allowed others to eavesdrop on the monitors' transmissions as evidence that vulnerabilities aren't always immediately obvious or predictable. "Whether it be access to a system or a physical site or location, the authorization mechanisms have to be robust and well tested for vulnerabilities," Kirby says.
Insurers can reduce the risk of embarrassment and liability in a similar situation by partnering with smart device companies that use rigorous, inventive testing procedures.
Complexity
The difficulty of setting up a smart home system can daunt many users, Wall Street Journal tech columnist

says.
"I have no idea why anyone would do it, even if the equipment were free," says Mims, noting that most people don't have "very specific reasons" to want or need smart devices. "Even when smart home technology works as advertised, the complexity it adds to everyday life outweighs any convenience it might provide."
Travelers addressed this issue by offering discounts not only on the devices themselves, but also on installation provided by Amazon technicians. Similar incentives can help make smart device use easy for customers who would otherwise avoid the hassle.
Internal Adoption
Risk mitigation tops the list of reasons insurance companies engage with smart devices. Yet these devices can also be used to make insurers' day-to-day tasks easier, as well,

at Homes.com says.
For example, smart devices that transmit damage information instantly can streamline the process of filing and resolving a claim, Snyder says. Tools like Travelers' Alexa Skill that integrate with a home's smart devices can help homeowners engage more easily with both their insurer and the home itself. Early warnings from smart devices can help homeowners prevent damage before it occurs, thus decreasing the number of claims. And data collected from smart devices can improve insurers' ability to personalize coverage.
However, consumers who balk at spending money on smart home devices just for the sake of having a device make a point insurance companies should heed: Simply having the technology isn't enough.
Rather, ensuring that the smart home devices are integrated into your company's day-to-day business in a way that really helps underwriters or adjusters is essential, says

, IoT expert at Verisk. Otherwise, a pilot program is likely to fail, even if it is wildly popular with customers.
The Future of Connected Homes and P&C Insurance
Despite concerns, smart home devices offer an extraordinary opportunity to prevent or reduce damage.

, founder of Notion, notes that his company's water sensors have helped homeowners save $1 million so far by providing warnings early enough for the homeowner to fix the problem.
Eventually, Jurgens predicts smart home devices will be "a requirement for obtaining property insurance" due to their their safety and prevention capabilities. Insurance companies that leverage these tools to provide customer value today improve their ability to compete in a highly connected future.
Images by: Stanisic Vladimir/©123RF.com, Cathy Yeulet/©123RF.com, Andriy Popov/©123RF.com
---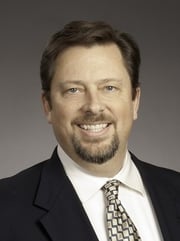 Tom Hammond, President U.S. Operations
Tom Hammond is an expert on innovation and distribution trends in the property and casualty insurance industry. Based in Farmington, Connecticut, Tom serves as the President U.S. Operations for BOLT Solutions. Prior to BOLT, he was with The Hartford Property and Casualty Company for more than 23 years. His experience included development and direction of Direct Response Marketing, Operational Management, and P&C Strategy.