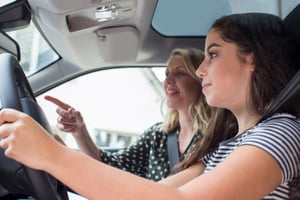 As older teenagers learn to drive, acquire their own vehicles and transition away from living with their parents, they join the ranks of potential customers for auto and renter's insurance. Since they are new to the process of acquiring insurance, however, many of these young adults seek guidance from their parents on what, when and how to purchase coverage.
Property and casualty insurers who know how to communicate effectively with both young adults and their parents can more easily build relationships with these new customers and their trusted advisors.
To reach both young adults and their parents, insurers will need to understand what each group values — and how to find common ground for both.
The View of Insurance From the Cusp of Adulthood
For many teens and young adults, insurance policies fall under adulting. This is a term that denotes doing things these young customers understand are important, but don't adequately understand. Baffled, many turn to parents and friends for support. They may also end up making costly mistakes.
The pressures of launching a future, finding housing in a tight housing market and meeting auto insurance costs mean that many young adults seek both advice and financial help from their parents. For instance, young adults often work with their parents in order to buy their first home, says

at NerdWallet.
A generation gap in financial confidence means that teens and young adults are uncertain about how to purchase insurance. Some are even uncertain whether they should buy insurance at all, notes

, director of wealth management at COUNTRY Financial. And since financial confidence has been shaken across generations, Frerichs says, parents don't always have a solid answer to give.
Mistakes Young Insurance Customers Make (and How Insurers' Advice Can Help)
Safety is another area in which first-time drivers, renters and homeowners make mistakes,

notes in Business Insurance.
In both the workplace and at home, emerging adults have always had older family members and colleagues, with their ingrained safety knowledge, to lean on. Once they're on their own, these young people need to figure out auto and dwelling safety on their own. Sometimes, costly mistakes result.
When it comes to housing, younger adults are especially likely to let their emotions lead the way. The result is many end up overpaying for a house or apartment, leaving their resources for associated costs like homeowner's or renter's insurance stretched thin.
Federal Housing Finance Agency economists

estimate that new homeowners, for instance, pay about $2,000 more than experienced homebuyers. They also tend to underestimate actual costs of home ownership, including the insurance.
How Today's Parents Perceive Insurance
To the parents of today's first-time drivers, renters and home buyers, insurance represents a sense of security, of protecting an investment, or a necessary step in adulthood. Since these parents weathered the recession as adults, they're sensitive to price concerns, but often see insurance as a necessary part of maintaining their financial security, says

at Credit Sesame.
Many are reconsidering their own home and auto insurance situation as their children transition into adult lives of their own. And demand for access to insurance and financial advisors is growing among those in the parenting phase of their lives, says

, head of individual markets at Guardian Insurance.
Parents of teens and young adults still shop for insurance in much the same way they did before the internet. While they're likely to look up insurance information online, they often want to talk to a human before making a purchase — an approach that differs greatly from their children's digital-only orientation,

says in The Insurance and Investment Journal.
They're also willing to extend more patience to outdated or clunky processes. Today's parents grew up in an age before digital connectivity, which means they'll tolerate delays and repetition of their information as part of the purchasing process, Weber Shandwick's

explains.
Unlike their children, these parents have more patience with insurance companies that don't offer easy communication online or that don't take an omnichannel approach. However, parents can lose their children's trust on insurance questions quickly if the younger customer finds a recommended insurer or system doesn't match their expectations. And that trust is essential to how younger generations buy products, including insurance.
What Teens and Young Adults Value (and How It Affects Insurance)
P&C insurers are facing the fact that younger generations don't seem to value insurance as a whole. This fact affects P&C insurers' ability to recruit new talent as well as to sell policies, says

in Insurance Business Canada. Often, this lack of esteem arises from the fact that younger generations don't prioritize the same things as their parents did — but those priorities are still centered in many insurance companies' marketing messages.
Teens and young adults value experiences and stories over purchases made for status, notes

, managing partner at IronBridge Wealth Counsel, LLC. When a company shares success stories of past clients and explains what insurance can do rather than what it is, P&C insurers can build a sense of experience that appeals to younger buyers.
This generation also tends to value friends' experiences and ideas. They've grown up in a world where their social circle was always a click, tap or swipe away, says
, CEO of Lighthouse3, a digital strategy and research advisory firm. As a result, they often rely on these connections for advice.
As an extension of valuing friends' advice, younger customers also tend to value the advice of influencers like YouTube stars. In fact, many see YouTube stars as more relatable than celebrities, says

at Forbes. These creators are interpreted as part of a teen's or young adult's social circle and taken seriously as a result.
Framing P&C Insurance for Young Customers and Parents
Young customers and their parents may differ on several core values. But both generations value value — and insurance companies can benefit by describing their offerings in terms of their value to customers, says

in CEO World Magazine. By showing young customers how they benefit directly, insurers can pivot their offerings out of the boring adult chore category and into the important assistance for my life category.
To build value, insurers can combine an understanding of both generations' concerns and the thoughtful application of technology.
Younger customers value experiences, which can often be built out of existing marketing campaigns. These campaigns can leverage the technology teens and young adults already use in order to create a personalized, interactive experience.
For instance, after several years of featuring brand spokeswoman Flo in its ads, Progressive launched a Facebook Messenger chatbot in 2017 that allowed users to talk to Flo directly. The move turned an advertising storyline into an interactive experience that provided real value to young customers by answering their basic questions about auto insurance, says

at Mobile Marketer.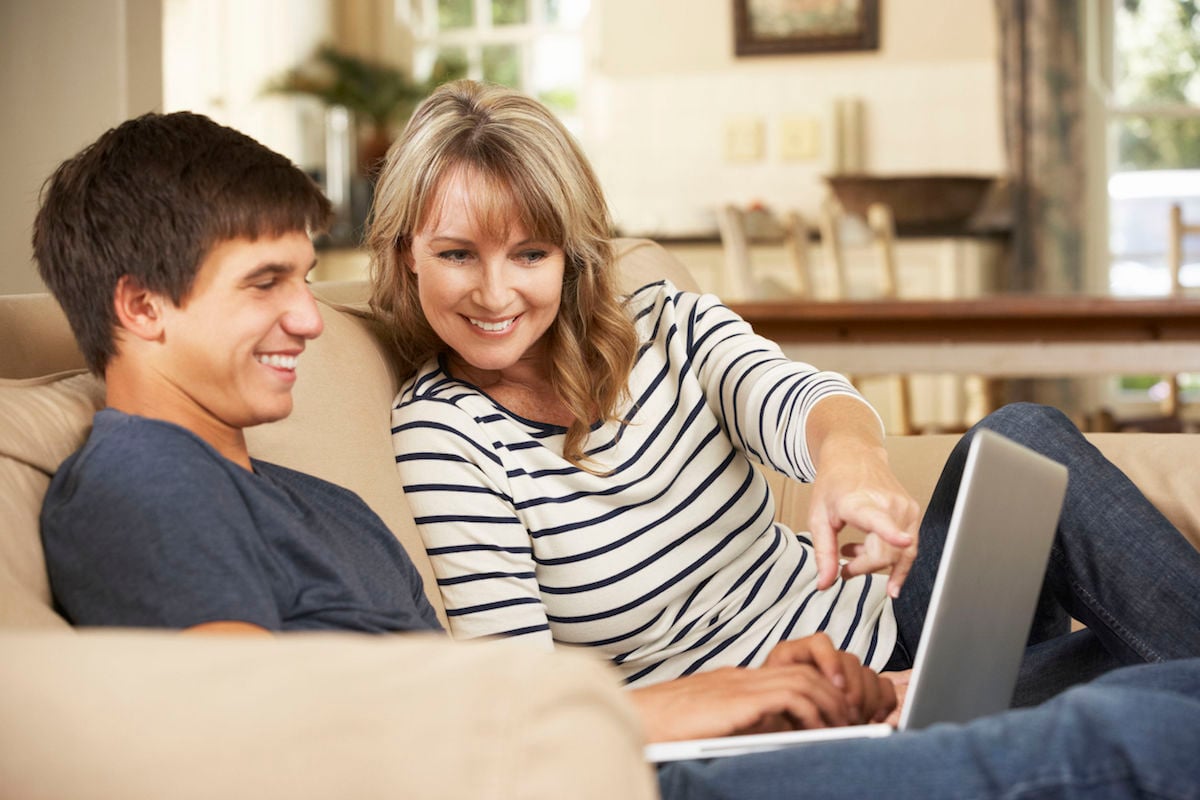 Security and Privacy Across Generations
In addition, teens and young adults value security and privacy, demographic consultant

says. These are also factors that their parents worry about. While older generations have displayed a willingness to share their own information widely, they're more sensitive to privacy when it comes to their children.
Meanwhile, today's teens and young adults are interested in "sharing only specific stories to specific people on specific social channels," says Fromm. Building digital communication channels that allow younger users to communicate what they need, when they need it can help both young customers and their parents come together on the best insurance choice.
Younger shoppers tend to trust user-generated content over professional marketing campaigns, says

of Yotpo. Personal reviews and user-generated imagery appeal to teens and young adults because they come from people like them. These are the social circles young users have grown up trusting.
Since this generation tends to ask friends and trusted older adults for advice, insurance companies stand to gain ground by becoming part of the circle. Messaging that reaches across generations improves the chance that young customers will find insurers through sources they trust: their friends and family.
Teens and young adults transitioning out of the family home still need access to auto and dwelling insurance, whether for a rental or for a purchased home. And while they value the input of a trusted, chosen circle over that of advertising or agents, they are still willing to engage in the process once they understand the value of insurance to them.
Because younger adults can and do compare pricing and options, consistency and communication are paramount, says

, president of Chernek Consulting. An insurer who can clearly explain the value of insurance coverage and its pricing based on that value will still be able to appeal to younger buyers and their parents alike.
Images by: daisydaisy/©123RF.com, Karel Joseph Noppe Brooks/©123RF.com, Cathy Yeulet/©123RF.com
---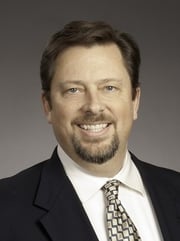 Tom Hammond, President U.S. Operations
Tom Hammond is an expert on innovation and distribution trends in the property and casualty insurance industry. Based in Farmington, Connecticut, Tom serves as the President U.S. Operations for BOLT Solutions. Prior to BOLT, he was with The Hartford Property and Casualty Company for more than 23 years. His experience included development and direction of Direct Response Marketing, Operational Management, and P&C Strategy.