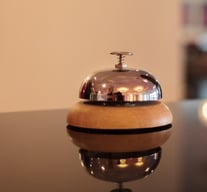 Customer satisfaction remains a high priority for insurance executives as fast-moving InsurTech disruptors enter the industry with an innate customer focus, and innovators appear on the scene to support insurers with novel new tools to engage target audiences. PwC's InsurTech study found that 94% of insurance executives are prioritizing the customer in their strategies,[i] a fact that did not go unnoticed at Insurance Nexus' 3rd Annual Customer Engagement Summit held in Chicago the last week of November.
Kicking off the event with opening remarks, was Samantha Chow, conference chair and senior life and annuities analyst with Aite. Her own customer focus is well established, driving Aite's sponsored research which delves into the impact siloed data systems have on lead generation as well as the effect legacy systems have on the carrier journey toward digital distribution. She set the stage for a customer-centric two days that covered topics from data analytics to creating emotional connections in insurance.
Below are some highlights from the summit that speak to the role of customer engagement in building lifetime loyalty in the insurance industry.
Know Your Customer
Before you can engage the customer, you have to know them, what they want and the type of experiences they expect to have. Using data to gather action-generating insights was a primary focus of the Customer Engagement Summit this year.
Douglas Turk, chief marketing officer at JLT Group reminded us that despite the tremendous volume of data now available, data itself is not a problem; it's how insurers choose to gather and utilize information that presents the challenge. The key is to move beyond collecting data for data's sake, and instead focus on what the customer needs, tailoring data acquisition to meet that goal.
Sean Harper, founder of InsurTech startup, KIN, started his company on a single, customer-centered question: can buying homeowners insurance be as simple as a single click?
Thanks to abundant data from third-party sources, the answer is yes, but he cautions that insurers should avoid designing data and analytics systems that meet the needs of the company as opposed to the customer. There are thousands of variables on which insurers can base marketing, underwriting and pricing decisions, so analytics models need to handle all three areas, providing insurers with information that improves the customer experience.
Turk highlights the importance of collaboration and learning from other industries when it comes to creating a customer focus and deciding how data will be used. The size of the insurance industry will inhibit overnight changes, giving insurers time to test new solutions, refine them, make mistakes and evolve.
Digital Drives Customer Centricity
According to John H. Bell, vice president enterprise digital marketing at Travelers, consumers are changing how they are shopping for insurance, incorporating more digital channels into the mix, requiring insurers to forego preconceived notions on customer engagement.
To reach target audiences in a connected world, he advocates using social and data-driven content to engage with customers and improve insurer touch points. At Travelers, Hall says they watch trends on content, looking for spikes of interest around a topic. They then dig into that content area, supplying their customers with in-depth information and establishing their company as a go-to source when it comes to insurance.
---

---
This is part of creating the incredible customer experience advocated by Lisa Woznica, vice president customer experience at Wawanesa, but product innovation is equally important, and efforts should be focused on the customer's perspective. Too many insurers think they understand what customers want and develop products based on that understanding, but it's outdated, and doesn't take into account the rapidly evolving expectations created by digital giants such as AirBnB, Amazon and the like.
A bigger part of the problem comes from the fact that insurers are disconnected from their customers, seeing them as risks with associated policy numbers instead of human beings. Viewing insureds as people puts insurers at a new vantage point. They find innovative ways to engage, develop products that better meet the needs of their customers and create compelling new customer journeys.
According to Shelly Habecker, consumer content and engagement specialist at Swiss Re, channel efficiency is an important part of the customer journey. She advocates mapping customer interactions to better understand preferences and gathering emotional data to move customers away from price competition and establish greater loyalty.
Habecker is an anthropologist by trade, and brings her understanding of the human condition to Swiss Re in an effort to better comprehend the total customer, what makes them tick and even how they live outside the digital space. Drawing all of these aspects together gives insurers ways to compete on more than price, by generating insights on how they can bring value to customers' lives.
Emily Hathcoat, vice president and head of marketing at CNA Insurance, says that creating the seamless omni-channel strategy necessary to gain these insights and deliver relevant customer experiences is easier said than done. Insurers need to connect digital data to life events and build a bridge between digital and face-to-face interactions in an industry where most engagement occurs during claims or renewals.
To align business objectives to customer needs, Hathcoat recommends organizing leaders from across the organization to identify how a true customer-centric experience will look and to be part of the execution and implementation of the initiative.
Escalating the Challenge
As consumers come to rely more on digital channels, the opportunities for customer engagement increase, but so do the challenges.
---

---
According to Heidi Sirota, vice president of marketing and communications at ConnectiCare, when engaging with companies, customers are looking for emotional connections. Sirota says it's something that successful technology and retail companies excel at, adding a human touch to distinguish their brand and turn consumers into fans, but it's difficult to get to the positive emotion of insurance. Consumers have little face-to-face contact with insurers, policies are complicated and most communication occurs only during claims or when the policy is up for renewal.
Digital can play a big role in helping insurers to forge positive emotional connections with customers by enabling omni-channel outreach. Connecting with customers through integrated channels gives them repeated opportunities to understand coverage and offers, and establishes a caring connection between consumers and insurers.
Digital channels also open doors to a wealth of consumer information and the use of data analytics to give insurers a view of the entire customer. By using these insights to generate more frequent touchpoints and caring interactions, insurers create emotional connections that inspire loyalty.
High attendance at the Customer Engagement Summit proved the commitment of insurance executives to creating a better customer experience in insurance. How is your organization adapting to the new role of the consumer and prioritizing customer engagement?
---

Kathleen Garlasco | Senior Vice President of Enterprise Marketing at BOLT
---
[i] Global InsurTech Report 2017. "Insurance's New Normal Driving Innovation with InsurTech." PwC, 2017. Web.