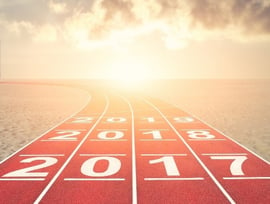 From risk assessment to distribution, underwriting and claims, there was a common thread running through this year's Property Insurance Report National Conference (PIRNC 2017) held in mid-November in Rancho Mirage, CA: the influence of technology on property insurance. Hosted by

, the yearly conference brings together industry participants to offer strategic advice and discuss what insurers can expect over the coming year.
Join us as we share some of the key takeaways and insights from the recent event.
Technology Continues to Shape the Industry
Technology has made astronomical leaps in the last two decades, taking society from a pre-internet world of engagement to an environment of interconnected devices and services. These factors are influencing the industry from an outside-in approach.
First, we saw the use of technology change consumer expectations and experience standards, creating the need for insurers to develop more efficient omni-channel distribution. Now we see technology reshaping the industry from the inside, as insurers embrace everything from analytics to drones in an effort to reduce risk, improve operational performance, create stronger customer relationships and shape a healthier industry.
Improved Underwriting and Claims Assessment: James Loveland, CEO, Loveland Innovations, revealed how both manned and unmanned drones can be used to improve underwriting and claims. According to Loveland, drones provide high resolution images, giving insurers greater insight into property and location specifics before they underwrite the policy or settle a claim. This detailed information, obtained without sending an agent or adjustor to the site, increases the speed and accuracy of underwriting and claims decisions.
Risk Information has found that insurers have indeed capitalized on the promise, incorporating imagery taken after severe hurricanes rocked parts of Texas and Florida this year into existing claims workflows. The images were deemed superior and capable of accelerating the claims process.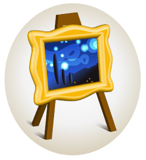 Customer-Friendly Restoration Settlements: Risk Information predicts that repair and restoration of art, antiques and documents will be a growing concern for insurers over the next ten years as an aging generation—the primary owners of priceless heirlooms—inevitably change residences or pass on valuable possessions to family members, putting them at risk for damage from transit or lack of understanding about proper care.
If insurers haven't given it thought yet, at least Heather Becker of The Conservation Center in Chicago has. Becker has restored art damaged in superstorm Sandy and flood-ravaged Colorado, as well as through personal mishaps. Much of her work is done by hand, but digital imaging also plays a part, giving insurers the means to restore otherwise irretrievable valuable works and documents for customers.
More Accurate Risk Assessment: Data is at the heart of territorial rating, giving insurers the means to predict risk by individual peril. According to George Hosfield, senior director, home insurance solutions, LexisNexis, location risks vary greatly from place to place, even within states and towns. Advances in technology and analytics put the power of very granular data sets, such as highly-defined topographical and weather data, as well as industry-insured loss information by peril and by territory, into the hands of insurers, enabling address-level risk assessment and underwriting.
Partnerships are the Way of the Future
As insurers seek a path through the continuous evolution of the industry, partnership opportunities with third-parties are emerging, and many insurers are seizing the chance to gain core strengths in areas related to technology and resource augmentation, as well as underwriting and claims efficiency.
Partnering with InsurTech
Don't let the hyperbole fool you. Most InsurTechs aren't out to steal your business; they want to win it. According to Patrick Sullivan, Account Executive, Carpe Data, many InsurTechs offer insurers specialized services, such as analytics, to facilitate tighter risk predictions. Tim Attia, CEO, Slice weighed in on the discussion too, highlighting the important possibilities for digital in the industry. InsurTech partnerships give insurers access to market-changing capabilities and products much faster than developing them in house, a critical consideration due to the rapid proliferation of change in the industry.

Third-Party Cat Teams
According to William Chandler of 3200 Consulting and former head of national catastrophe response at USAA, insurers are using third-party companies to develop national cat teams. He discussed the impact of both internal and external resources, but highlighted the necessity for a long-term view when planning for how a company will gain access to catastrophe teams. Losing focus during years of low catastrophic losses is a common downfall of insurers.
Home Restoration Networks
Managing claims costs is a constant worry for insurers, but according to Brian Sullivan, conference chairman and editor of Property Insurance Report at Risk Information, emerging property repair and restoration networks are helping insurers in limited geographies to control restoration efforts. Thanks to big investor money, this is an area that could really take off over the next few years, netting insurers a viable way to manage costs and ensure greater customer satisfaction using third-party resources to oversee the repair process.
Independent Adjusters
Independent adjusters may not be a new phenomenon, but Risk Information believes that new technology and improvements in workflow, imaging and transparency will allow carriers to overcome previous sticking points in creating consistency between internal and external adjusters. The impact should have a positive effect across the claims ecosystem.
Risk Information's Predictions for the Future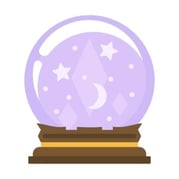 To wrap up the event, Risk Information revealed its predictions for the future, using extensive industry experience to analyze recent data and trends. InsurTech took center stage but remained a cautionary tale, as most new startups are expected to fail. Insurers are advised to align themselves with the best new ideas and seek companies that offer a promise of longevity.
As far as premium growth in homeowners is concerned, a modest outlook is ahead for the near term. Late year hurricanes will drive price increases across Florida and Texas, but the rest of the country should remain unchanged. Risk Information doesn't see substantial premium growth outside of these geographies any time soon, but does anticipate premiums to rise again in the longer term.
Policy count remains stagnant as well. Despite trends indicating that millennials are starting to buy homes, the rental market is growing at a stronger rate than home buying, up from 34 million households in 2006 to a current all-time high of 43 million. According to Risk Information's research, households of all education levels are now more likely to rent than to buy a home.
When it comes to auto coverage, Risk Information agrees with the predictions of doom and gloom that have been spelled out recently for traditional products due to self-driving vehicles, but puts the first autonomous fleet decades into the future. In the meantime, auto will remain the predominant line for P&C carriers. Both premium and unit growth remained strong in 2017.
The best news for insurers comes in the area of customer satisfaction. After years of negative reviews, customer satisfaction is expected to continue on an upward trail as insurers make further improvements that streamline processes and offer more consumer-centric innovations. There are, however, two dark spots on the horizon: price, which is expected to always be an issue with consumers, and the need for direct interactions with companies via call center, website or assisted online channels.
What are your thoughts about Risk Information's industry assessment, and how will their predictions impact the future plans of your company? Let us know in the comments below.
Risk Information, Inc. provides unique and invaluable analysis and insight into the auto and property insurance markets through newsletters, publications, speakers and esteemed events. The company focuses on providing accurate information and predictions to help insurers successfully find their way into the ever-changing future. The Property Insurance Report National Conference is one of two major events held each year and is attended by leaders from across the industry.
---

Kathleen Garlasco | Senior Vice President of Enterprise Marketing at BOLT