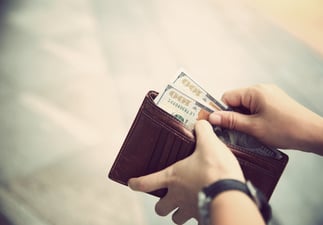 InsurTech is taking the P&C Insurance industry by storm. New market entrants looking to disrupt the industry and take a piece of incumbents' customer wallet-share are a hot topic among insurance executives and consumers alike. As mentioned in a previous blog, InsurTech-Inspired Trends to Watch in 2017, InsurTech Disruptors challenge existing insurers by offering consumers complete digital purchasing capabilities, not to mention attractive and unique personalized coverage options. What they don't offer is the established stability and longevity of traditional insurers.
The attention that disruptors receive in today's market may cause an incumbent to wonder how they can position themselves to achieve the highest level of competitive advantage. The answer: collaborate with a best-fit InsurTech Innovator. Innovators value the qualities that have made incumbents leaders for decades and stand ready to arm them with the digital capabilities and product choice they need to outcompete with disruptors.
Disrupting the Disruptors
How do existing insurers rise above the noise caused by disruptors and become recognized as innovators that can deliver a competitive advantage? Partner with InsurTech Innovators that arm incumbents with the tools they need to outcompete with InsurTech Disruptors and improve customer centricity without impacting current operations. Top-of-the-line solutions offer some impressive capabilities:
Works with existing technology: A more customer centric environment is achieved without overhauling current technology, making costly enhancements, or waiting for lengthy upgrades to core systems.
Delivers a robust selection of products: Meet more of the needs of your customers, more of the time, by bundling your products with those from other carriers, in a single transaction, through an expanded market network without underwriting additional risk.
Enables omni-channel excellence: Engage with customers any way they prefer: online, mobile, chat, text, agent or other.
Speeds the quote-to-issuance cycle: Automation speeds internal processes so you can attract and retain more customers with auto -quoting, -binding and -issuance.
Improves agent efficiency: Attract and retain more agents by automating the entry of customer information into multiple back-office systems, enabling them to focus more of their time on customer acquisition and retention.
Establishes your digital brand: Grow your digital superiority with a white-labelled solution, custom-fit to your requirements.
Easily profile and segment customers: Analytics are key to providing customers with the personalized products they need.
An Innovator that offers these capabilities demonstrates a commitment to arming incumbents with the digital tools and product choice they need to disrupt the Disruptors. By partnering with the right InsurTech Innovator, traditional Insurers see impressive results:
12% increase in customer retention
5% increase in market share
24% increase in revenue over 5 years
For a quick look at some other characteristics that you should be on the lookout for when identifying a partner that will provide you with a competitive advantage (among other top-tier benefits), download our infographic,