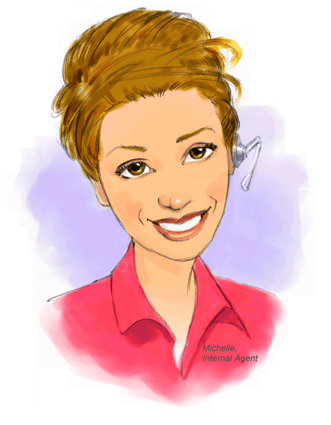 In the era of the evolving customer, property and casualty insurers face a multitude of threats to profitability, pitting their own outdated legacy systems and processes against new players entering the market who seem to have all the savvy moves and attributes that customers want. Acquiring all of those consumer-pleasing bells and whistles is a chief challenge to operations officers of many incumbent carriers, and internal agents are the ones to pay the price. Without strong digital distribution channels, agents are unable to effectively meet customer expectations for fast, efficient quoting and purchasing and spend far too much time on administrative tasks, driving up costs and losing out on opportunities. The good news is that operations leaders can empower agents to meet 21st-century customer experience standards with the right digital distribution platform.
A Customer-Centric Experience is the Key to Profitability
In a world where one can pick up the mouse, scroll through a selection of items, find the best amenities for the best price and simply click to buy, the process of purchasing insurance is time-consuming, confusing and far too taxing, and yet, 70% of people will still change carriers for a better price. So why, given the complexity of researching and buying insurance, are so many people willing to switch? The answer is in the remaining 30% of individuals who plan to stay with their existing insurer.[i] The vast majority do so because they are happy with the customer experience provided by the carrier they are with, and therein lies the secret that operations leaders need to reveal.[ii]
Happy customers buy more and stay longer. If operations leaders are going to empower internal agents to acquire and retain customers, they must give them the tools that make for an overwhelmingly positive customer experience. According to a recent insurance consumer study conducted by Bain, there are three things that insurers can do to improve that experience:
Be available: customers want to use the channel most convenient to them, when they want to research or purchase insurance
Be a friend: Interact often with targeted offers or notification of coverage gaps
Be versatile: Deliver a greater variety of products and services - given 95% of survey respondents said they would be willing to buy services related to their coverage, such as home or auto security monitoring, through their insurer

[iii]
More than 70% of Customers Want to Engage with Insurers Through Digital Channels
In order to achieve the high levels of customer care expected by most consumers in today's environment, operations leaders need to provide agents with the means to deliver the products and services consumers want through the channels they want to use. More than 70% of customers want the ability to interact digitally with their insurer, requiring agents to seamlessly connect with consumers across channels. This requires top-grade digital capabilities focused on:
Consolidating customer information behind a single console: By uniting information from numerous backend systems, agents can rapidly quote, bind and issue multiple policies without having to re-enter data or take more of the customer's time by asking them to repeat information, resulting in higher acquisition rates as well as reduced operational costs through greater efficiencies.
Inherent analytics capabilities: Having a consolidated data repository combined with the top-grade analytics tools yields the insights necessary to target customers with the right offers and communications when coverage gaps are identified, allowing agents to increase customer acquisition and loyalty.
Bundling coverage: According to J.D. Power, nearly 80% of consumers would like to purchase all of their coverage through a single trusted insurer.

[iv]

Smart application capabilities and unified access to customer data allows agents to easily bundle insurance products in a single transaction, generating greater acquisition and loyalty by streamlining the customer experience and providing for all of the customer's needs.
Digital Distribution Now
For many operations leaders, comprehensive digital capabilities are a future possibility, something achieved through lengthy overhauls of core systems, but the truth is, leading digital distribution platform providers make it possible for carriers to work with existing systems to achieve digital prominence. Bolt-on platforms offer the engagement channels customers prefer and unite them seamlessly with carrier and internal agent systems, allowing them to input information once and be done. Auto-quoting, binding and issuance means that agents can meet consumer expectations for rapid purchasing, and inherent analytics can be used to target customers, upsell products and improve communications. Agents can even bundle products to increase customer wallet share. It's everything internal agents need without the cost or delay of internal upgrades and it comes with some pretty impressive outcomes. Agents sell 1.4 more products with each bundled solution and contribute to a 24% revenue gain over five years.
To learn more about the advantages of the right digital distribution platform, check out our infographic,
---
[i] Zuke, Elinor."Customers Want Insurance to be Simple and the Opportunity This Presents. Consumer Intelligence, 14 July 2016.
[ii] ibid.
[iii] "Customer Behavior and Loyalty in Insurance: Global Edition 2016." Customer Behavior and Loyalty in Insurance: Global Edition 2016 (2016). Bain.com. Bain & Company, 2016. Web.
[iv] J.D. Power. Gen Y Consumers More Likely to Split Their Policies across Multiple Insurers than Any Other Generation. J.D. Power, 17 Sept. 2015. Web.