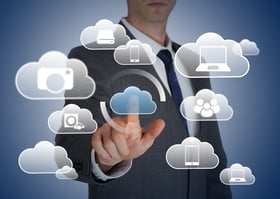 In a recent

, Eric Gewirtzman, CEO, BOLT, spoke to P&C insurers about successful customer engagement in a world where consumer shopping preferences are undergoing a fundamental change.
According to Gewirtzman, the experience consumers have as they purchase products and services today is reshaping their attitudes toward the customer experience and adding a new dimension to customer engagement. As a result, insurers need to rethink how their channels align to consumer needs and preferences.
While 94% of insurance executives in a recent PwC study cited customer engagement as their top priority, less than a quarter are currently selling products online.[i] Lack of digital readiness has left not only a hole in their channel mix, but has made seamless consumer engagement an impossibility.
According to Gewirtzman, that's a problem for insurers, because consumers are already moving across channels as they shop for insurance. While 74% of shoppers purchasing auto coverage start transactions online, 22% move to a consumer-facing call center to close the purchase.[ii]
As questions arise during the application or quoting process, customers often want to speak to an agent. Once they are on the phone, it can be just as easy to finish that purchase through the call center but only if insurers have the right digital capabilities in place.
According to Gewirtzman, the multi-channel strategies that insurers are employing today simply don't meet the needs of 21st-century consumers.
Its Omni-Channel We're After
"There's a big difference between being multi-channel and being omni-channel," said Gewirtzman. "Too often, consumers will get a different experience and different results depending on which channel they use. This has to change. If there is no awareness between the channels, sales are lost."
For insurers, that means uniting consumer-facing call center operations with online channels. When consumers have a question during a web-based transaction, they expect the agent they call to know where they are in the application process and to have access to previously entered data. Frustration ensues when agents have to ask customers to repeat information, resulting in decreased satisfaction and conversions.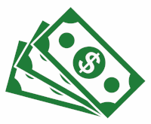 "It's very expensive to market to customers through brand awareness initiatives, online marketing, or television ads and then not convert these investments into sales," said Gewirtzman.
At the heart of the omni-channel challenge are policy administration systems. According to

, editor on InsurTech at The Digital Insurer, each product has its own core system costing millions of dollars and taking years to implement. These core insurance systems are built to handle all of the functions related to a specific product type, but there is no awareness between them.
Omni-channel engagement can be reached through digital transformations that unite product silos to deliver not only a 360-degree view of the customer, but also a single access point to customer data. Agents need a view of consumer interactions that take place online, and the consumer expects agents to immediately pick up where they left off in digital channels.
Connecting the External Agent
In our research, we found that 78% of insurers are seeing consumer demand for digital distribution, but Gewirtzman is assured that this won't result in the demise of external agents. He believes that the agent population will consolidate, but remain substantial.
"Even millennials will do their research online, but before they buy, they will still want that grown-up to advise them," he said.
By using automation throughout the quote-to-issue lifecycle, insurers with digitally-enabled direct-to-consumer distribution deliver the fast, efficient purchasing environment that consumers have come to expect. Without the same digital tools, agents struggle to remain competitive against digitally-enabled insurers.
"The sort of agents who, when a customer walks through their door, say, 'I'll get back to you in a week,' will not survive," said Gewirtzman. "I don't know if the timeline is three years or five, but they will have to adapt to the immediacy offered through a digital environment and a new way of doing business."
According to a study of 530 insurance agents conducted by EY, 40% of respondents doubt their ability to meet the needs of the next generation,[iii] but according to Gewirtzman, insurers can engage in partnerships to gain critical capabilities.
"If the traditional agent doesn't have the digital tools, there are others out there that will bring it to them."
---

---
Achieving the Omni-Channel Customer Experience
In the effort to improve digital readiness and enable an omni-channel environment, insurers are embracing InsurTech.
"

is a hot area for InsurTechs in personal lines and is already having an important impact," said Mark Breading of Strategy Meets Action (SMA). "InsurTech has been a major trigger for new insurer strategies and will be an important part of the transformation of insurance over the next 5-10 years."
According to Gewirtzman, successful InsurTechs know who they are as a company and where they want to be. BOLT focuses on distribution, but remains open to new possibilities.
"Every week we make business decisions where we'll say, this segment doesn't make sense, but we're seeing the market move to that segment so let's put more investment into it," said Gewirtzman. He encourages innovation across the organization with a "try, try, try, fail fast" attitude.
"When we see opportunities, we pounce. And my guidance to our team is, you won't be penalized for failing. You'll be penalized if you fail over a long period of time. So, fail fast."
Given the regulatory culture of the insurance industry, it's an attitude most insurance companies find hard to foster, but one that is necessary to meet the rapid changes prevalent in the industry.
"Agile is critical to the way we work, and we move fast. It's a mindset," said Gewirtzman. "We do not revamp and reengineer a whole process over two years and hope it will succeed. I want something that can show me a result, and I can take to a customer in 60 days."
Given the speed with which consumer experience standards are changing, how is your organization meeting the omni-channel challenge, and will the insurance industry ever be able to embrace the fail-fast mindset to become more agile?
---

Kathleen Garlasco | Senior Vice President of Enterprise Marketing at BOLT
---
[i] "Insurance's New Normal: Driving Innovation with InsurTech." Global InsurTech Report 2017. PwC, 2017. Web.
[ii] Paul Lucas. "Why Auto Insurance Agents are Still Needed in the Digital Age." Key Media. Insurance business Magazine, Jan. 25, 2017. Web.
[iii] "The Agent of the Future." EY, 2017. Web.