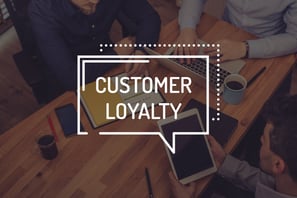 It's a typical scenario across the P&C insurance industry. A customer seeks a quote, but instead of closing on the coverage, looks toward other insurers for a better price.
For half of the over 32,000 customers surveyed in
, loyalty and retention was driven by product pricing more than any other factor.
To overcome consumers' cost-conscious attitudes, forward-thinking insurers are seeking new ways to differentiate and generate loyalty, including a new focus on direct-to-consumer distribution and product diversity.
Why Longevity Matters
"Creating an environment of rich interactions and communications tailored to specific segments and individuals makes a major contribution to satisfied customers," said Mark Breading in Digital Customer Engagement in Insurance,
for Strategy Meets Action. "Satisfied customers are more likely to renew and to purchase additional products."
of over 172,000 insurance customers finds that customers agree with Breading's theory. In the U.S., insurers who committed to frequent interactions with their insureds received net promotor scores that were 15 points higher than those who did not.[i]
The value in satisfied customers comes through loyalty. According to Bain, loyal customers buy more insurance products, stay longer with one insurance provider, and recommend the insurer to friends and family.[ii]
Insurance is typically a low-touch industry where insurers interact with consumers once every six months to a year to secure a renewal or when there is a claim. To foster stronger connections and more frequent opportunities to interact, insurers are offering alternative services.
Entering the Customer's World of P&C Insurance
Two major customer experience and loyalty studies now confirm that consumers want more from their insurers than traditional auto and home coverage. Accenture's survey reveals that consumers are seeking alternative services to make life easier and safer.
---
---
In the study, 56% of consumers like the idea of receiving personalized advice on reducing the risk of loss or injury.[iii] Another 64% would value real-time notifications when they enter roadways that have experienced a high number of accidents.[iv]
Bain's previously mentioned study on customer behavior and loyalty also found that insurers' efforts to add high-quality services related to their core offerings are paying off. Net promotor scores increase as insurers offer more related services.[v]
One way insurers are meeting the demand for additional services is through ecosystems, where insurers partner with outside resources to deliver the services their customers want or need. In March, State Farm partnered with InsurTech startup, Openbay, an online marketplace where consumers compare auto repair shops and ultimately book appointments online.
Ecosystem services are a boon to insurers, providing the opportunity for them to increase customer satisfaction and loyalty through more frequent interactions, while gaining valuable lifestyle data that helps them to refine their own offerings.
According to Eric Gewirtzman, CEO, BOLT, there is another way to spin ecosystems. "What if insurers created their own synergistic relationships around core insurance products such as home, auto, business or even pet and travel?"
In this scenario, insurers could generate stronger acquisition rates as well as loyalty by offering customers coverage from other carriers when they didn't have an appetite for the risk or didn't manufacture the particular product. "The only caveat," says Gewirtzman, "Is that it would require substantial digital capabilities."
Escalate to Digital First
According to Accenture's survey, customers are interested in buying coverage from providers outside the insurance space. Consumers report a willingness to engage with banks (60%), retailers and supermarkets (30%) or even online service providers (29%).
More players on the field means greater opportunities for consumers to find the products that they want at a price they are willing to pay. To generate loyalty, insurers will need to raise the bar on their ability to deliver on customer demands.
Aiming to establish life-long relationships with its customers, a Top-Ten insurer added products from other carriers to its existing selection of coverage. When they didn't have the appetite to assume the risk or couldn't meet the customer's parameters, they had other products to offer.
Because the insurer digitized the quote-to-issue lifecycle, they could easily pull information from their own databases to fill applications for the alternative products, without extensive manual entry. With automated binding and issuance in place, agents were able to rapidly put the seal on coverage as well.
---
---
From the customer's perspective, the experience was seamless. There was no change in transaction speed or efficiency whether they purchased products the insurer manufactured or coverage the insurer provided from other carriers.
As insurers join together to create product ecosystems powered by digitization, they ensure smooth, efficient policy distribution and demonstrate a service-oriented focus dedicated to meeting the needs of insurance buying customers.
Why Insurance Product Ecosystems Work
Insurance product ecosystems give insurers the opportunity to try new markets without the cost of developing the products in house or assuming additional risk. Insurers also sell more of their own offerings.
In the case of the aforementioned auto insurer, they sold 1.6 more of their own products every time they sold a bundled solution that included another carrier's insurance offering.
As insurers forge ecosystems of insurance products, it's a win for everyone. Customers gain access to the coverage they want without having to leave a trusted provider, and insurers gain a commission on the policy sold and the ability to maintain a more loyal customer.
According to Bain, customer longevity has its own rewards. Customers who buy more, stay longer.[vi]
Through insurance product ecosystems, insurers have access to more of the products their customers need, giving them the incentive and ability to actively pursue lifelong customer relationships.
Would you be willing to join an insurance product ecosystem to secure results like these?
---

Kathleen Garlasco | Senior Vice President of Enterprise Marketing at BOLT
---
[i] http://www.bain.com/publications/articles/customer-behavior-loyalty-in-insurance-global-2017.aspx
[ii] http://www.bain.com/publications/articles/customer-behavior-loyalty-in-insurance-global-2017.aspx
[iii] http://ins.accenture.com/rs/897-EWH-515/images/Identifying-Disruptive-Opportunities-In-Insurance-Distribution-POV.pdf
[iv] http://www.bain.com/publications/articles/customer-behavior-loyalty-in-insurance-global-2017.aspx
[v] http://www.bain.com/publications/articles/customer-behavior-loyalty-in-insurance-global-2017.aspx
[vi] http://www.bain.com/publications/articles/customer-behavior-loyalty-in-insurance-global-2017.aspx