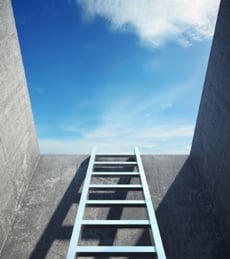 President Trump's much publicized Tax Cuts and Jobs Act (TCJA) was passed in December of 2017. Some companies reacted quickly to the reduction in the corporate tax rate, including The Hartford and Travelers, who announced plans to offer bonuses to employees netting less than $75,000 annually.
"We wanted to ensure that some of the benefit from the recently passed tax legislation would also go directly and immediately to those employees who are primarily on the front-line, serving our customers every day," Marty Gervasi, head of human resources at The Hartford, told Insurance Journal in an emailed statement.
Deep Banerjee, credit analyst with S&P Global Ratings, expects nimble insurers to also benefit from the TCJA, stating that a in the corporate tax rate to 21% could allow insurers to be more opportunistic with future plans.
For U.S. property and casualty insurers, who saw underwriting losses more than double in 2017, the corporate tax rate cuts come at a good time, but where insurers invest their good fortune in 2018 and beyond, will likely be driven by strong emerging and continuing trends across the market.
Digital Leaders Soar Ahead
Despite positive speculations about the impact of the TCJA on the insurance industry, not all insurers will share equally in the outcomes, considering the cross-industry digital revolution underway. According to
on digital adoption in the industry, insurance executives and disruptors alike are in agreement on one thing: The pace of digital transformation needs to accelerate, particularly in the area of distribution.
McKinsey anticipates that early digital adopters will see the greatest rewards throughout the industry, and auto insurers, the first to make the leap to digital, could double profits over the course of five years by using digital to improve operational efficiencies.[i]
---
---
Currently, only 21% of P&C insurers are positioned to support end-to-end digital sales.[ii] In the U.S., a single insurer, Progressive, accounts for 70% of online direct-to-consumer profits.[iii] With up to 50% of consumers already purchasing online,[iv] and 73% prizing the ability to do so, digitally-deficient insurers are missing out on a growing segment of the market.
Meeting Consumer Demands
Changing consumer behaviors and attitudes are driving the insurance industry toward a more consumer-centric position.
found that 80% of insurers surveyed believe the future of the industry will be led by those who design customer experiences based on the factors motivating the behavior of their customers.
"Technology is changing the insurer's role to one of a partner who can address the customer's real goals – well beyond traditional insurance," said Cindy De Armond, managing director, Accenture P&C core platforms lead for North America, in a blog.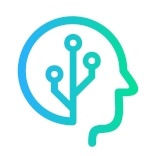 Armond believes that as insurers focus more on the customer's prevention and recovery needs, they can become the everyday insurer, integrated into the lives of their customers rather than acting only as a crisis partner.
Forrester analyst,
, sees new data and digital technologies combining to deliver this type of experience in an entirely new way, putting much of the power in the hands of the customer.
She predicts that insurance will be bought on the fly. "On your way home, you're going to get a quote for auto insurance," she says. "And because your driving data could basically now be portable, you could do a reverse auction and say, 'Ok insurance companies, how much do you want to bid for my drive home'."[v]
As consumers realize that insurance can be customized to their needs and risks, the sky is the limit for where the consumer-centric movement will take insurers. Those who start to adapt now will have a leg-up on the competition and ensure a stronger foothold as the revolution continues.
Welcome to the Land of Product Choice
To meet consumer's growing demands for personalization, EY predicts that insurers will need to offer a wider portfolio of products,[vi] providing consumers with greater choice when it comes to selecting coverage.
It's already happening in the industry today with a few select carriers. They're giving consumers choices when it comes to purchasing coverage, by joining carrier ecosystems.
---
---
Ecosystem partnerships provide insurers with an expanded selection of products, allowing them to offer policies from other carriers. As a result, they can more easily match consumer price points and even maintain customer relationships when they opt not to underwrite the risk themselves.
Building on strong digital capabilities to offer products from an ecosystem of insurance carriers, a leading insurer improved quote conversion rates 4% over a single quarter. Another insurer sold 1.6 more of their own products every time they bundled a solution that included another carrier's offering.
Following the Trends
Preceded only by lack of innovation, the issues of changing customer expectations and the demand for digital channel capabilities ranked as the second and third most important external pressures for insurers responding to Insurance Nexus' yearly survey. As a result, insurers ranked digital innovation as their number one internal priority this year.[vii] Customer centricity, product development and distribution also hit the top-ten list.[viii]
Tax reductions realized through the TCJA, while a boon to most insurers, aren't likely to change strategic priorities, but may present greater opportunities for achieving goals such as digitization.
Mark Breading, partner at Strategy Meets Action (SMA), reports that the number of insurers now partnering with InsurTech startups extends into the hundreds and that 65% of InsurTech startups are solution providers, with a large percentage focused on distribution.[ix]
As insurers engage in InsurTech partnerships, they accelerate to digital leadership status in a matter of months, while opening doors to ecosystem partnerships and a consumer-first environment.
Let us know: How is your organization reacting to the Tax Cuts and Jobs Act and what new initiatives do you expect to undertake as a result?
---

Kathleen Garlasco | Executive Vice President of Marketing at BOLT
---
[i] "Digital Disruption in Insurance: Cutting through the Noise." McKinsey & Company. Digital McKinsey, 2017. Web.
[ii] "Re-Imagining Insurance Distribution." Accenture. Accenture Consulting, 2018. https://www.accenture.com/us-en/insight-highlights-insurance-reimagining-distribution.
[iii] "Digital Disruption in Insurance: Cutting through the Noise." McKinsey & Company. Digital McKinsey, 2017. Web.
[iv] "The Voice of the Customer: Identifying Disruptive Opportunities in Insurance Distribution." Accenture. Accenture Financial Services, 2017. Web.
[v] Forrester. "Rewriting the Insurance Market." Forrester What it Means Podcast. https://go.forrester.com/what-it-means/ep35-rewriting-the-insurance-market/.
[vi] "Digital Transformation in Insurance." EYGM Limited. EY, 2017. Web.
[vii] "Insurance Nexus Global Trend Map 2017." FC Business Intelligence. Insurance Nexus, 2017. Web.
[viii] "Insurance Nexus Global Trend Map 2017." FC Business Intelligence. Insurance Nexus, 2017. Web.
[ix] Mark Breading. "InsurTech and Personal Lines: Threat or Opportunity?" Strategy Meets Action, Oct. 10, 2017. Web.