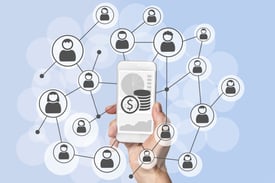 After hitting an all-time high in 2015, global financial technology (fintech) funding witnessed more promising growth in the first quarter of 2016. With $4.9 billion in investments made across 218 deals,[i] what may surprise some industry onlookers is that insurance tech continued to gain momentum. After witnessing rising growth over the previous six months, it's becoming clear that the industry is witnessing a change as new entrants steadily encroach on once hallowed ground.
The March of New Market Entrants
Despite rapid evolution in other industries, the fintech movement was initially blocked from entering the P&C insurance industry by the considerable barriers to advancement. Regulations are costly to comply with, requiring high levels of dedicated assets that need to grow with the amount of risk a carrier underwrites. In addition, the consumers most in need of new products often pose the greatest risk, subjecting companies to higher levels of claims than the industry average.
Well aware of the sheltering walls around them, established insurers felt safe in their fortress, taking well-protected time to size up the landscape and devise solutions. As fintech investments continue to heat up, it may be a move that will cost them precious ground.
Promoted by technology and the customer-centered developments well underway in other industries, consumers have come to expect lively product selections, omni-channel convenience and pricing transparency across their interactions. This is particularly notable for the P&C insurance industry where adoption of technology has been slow and customer satisfaction with the purchasing experience is declining.[ii]
New Market Entrants Seizing Ground
Startups are now riding the wave of technological and consumer change right into carrier's backyards, with venture-backed startups capitalizing on lower-cost digital channels to meet customer demands across the insurance industry. Determined to offer a better customer experience than their established counterparts, new entrants are focusing their efforts in three main areas:
New methods for customer acquisition – It's the dawn of the digital age and customers are demanding that insurers catch up by offering more accessible tools for quoting and purchasing coverage, including online capabilities that allow cross-channel interactions. Recent startups achieving success have focused on improving the speed of the quoting experience, allowing potential customers to receive quotes in a matter of minutes, as opposed to waiting for an agent to contact them at a later date.
Better insights for a more profitable tomorrow—Insurers have access to better data than ever before, requiring strong analytics capabilities to enable more precise segmentation, but new entrants are using data in exciting new ways to enhance the customer experience. Infringing a bit on agent territory, one new startup is targeting millennials, an historically difficult group for insurers to engage, by offering to advise on coverage needs based on analysis of social data.
New products for an evolving consumer— Today, less than half of millennials own a home and only 40% have a strong interest in owning a car,

[iii]

making it difficult to meet their needs with the typical product suite of the incumbent insurer. Even baby boomers are changing as they move into retirement and embrace new pursuits. Changes in customer lifestyles and preferences have opened the door wide to start-up's offering new products—such as pay per mile insurance—and unique ways of distributing them.
It Isn't too Late for Established Insurers
New entrants may be moving in, but it isn't too late for incumbent insurers to find and assert their own winning advances. Over the next month, we'll explore in detail where startups are making the greatest inroads and how they are getting there. In August, look for our thought leadership piece with comprehensive insights on what the march of new entrants means to established players, and what they'll need to do to hold their ground.
To start getting ahead now, click here to download our thought leadership piece:
Bolstering the Bottom Line: Creating a Comprehensive Distribution Strategy that Drives Results.
---
[i] The Pulse of Fintech, Q1 2016. Rep. KPMG with CB Insights, 25 May 2016. Web.
[ii] J.D. Power. Digital Are the Channels of Choice for Today's Auto Insurance Shopper; Digital Leaders Setting the Pace for Premium Growth, Says J.D. Power Study. www.jdpower.com. J.D. Power, 29 Apr. 2016. Web.
[iii] Millennials in 2015: Insurance Deep Dive. Rep. Nielsen, 2015. Web.