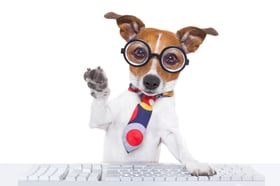 The P&C insurance industry is a $500 billion market, spending over $6 billion in advertising each year, with the top 100 carriers accounting for 77% of net premiums written. With this amount of money on the line, insurers need to be sure they receive a solid return on their marketing investments and are not fueling opportunities for other carriers. With more forward-thinking distribution strategies, carriers can position themselves to capture greater customer wallet-share and better returns on their marketing investments.
The first step is developing a marketing strategy coupled with a flexible digital distribution platform that enables insurers to engage customers through their channel of choice.
The second step is to fully meet customers' coverage needs by leveraging markets and products available from other carriers without making significant investments or taking on additional risk.
Having spent billions of dollars trying to convince customers to purchase their products, carriers may ask, "Why offer other insurers' products?" Simple – it makes both business and economic sense. Advertising may bring customers to insurers' doors, but if insurers don't provide all the coverage customers need, customers will end up going elsewhere. Of course, carriers can develop additional products to meet the needs of customers, but that process takes time and resources. Developing new products forces insurers to take on additional risk in which the investment may or may not pay off.
Insurers have already begun to move toward more flexible digital distribution models by participating in comparison and online marketplaces. Increasingly, insurers recognize that customers are making the online channel part of their purchasing process. Carriers also recognize that they need to be where those customers are. The next step in the digital evolution for insurers is to capitalize on the online channel with a distribution strategy that increases marketing ROI, expands wallet share, and builds customer loyalty.
To realize the most from dollars spent on marketing and digital distribution initiatives, download
, a thought-provoking thought leadership piece from BOLT.