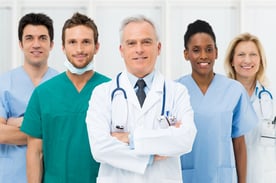 A recent study by J.D. Power and Associates on the satisfaction of insurance customers indicates that carriers with leading digital distribution capabilities also lead in premium growth, controlling more of the tightly competitive market.1 As changing customer expectations make the landscape more challenging for affinity group programs, carriers are finding that direct-to-consumer digital distribution is the best way to improve acquisition of new customers and realize higher net premiums.
Why Digital Now?
Customers take advantage of affinity group programs for the discounts and special benefits, but that doesn't mean that they don't hold the same expectations for convenience and personalization that are shaping the industry. In a recent study, nearly 74% of those surveyed wanted digital interaction options for researching and purchasing coverage.2
The right digital distribution platform makes it simple for affinity members to receive quotes and purchase coverage any time, day or night. By automating much of the application and underwriting processes, carriers deliver rapid and direct access to quotes and enable customers to quickly purchase coverage through the click of a mouse.
Inborn analytics also aid marketing efforts and enhance acquisition rates. Through smarter customer segmentation and outreach, insurers gain the ability to draw better qualified applicants to carrier's affinity group programs and also the ability to identify products that will reduce customer risk and provide greater protection of assets. The problem for many carriers is that despite the advantages of direct-to-consumer digital platforms, many still miss out on attracting more customers due to a lack of product selection.
Acquisition Hinges on Product Selection
Thanks to innovative advancements in online retail shopping, customers have come to expect personalized service from an environment rich with product options. They carry this same expectation into their insurance shopping journey and widely expect affinity group carriers to offer the same product reach. In fact, recent customer surveys indicate that 78% of consumers want the ease of bundled solutions and the relationship-power of having all of their coverage consolidated in one place.3 This is a drawback for many affinity group programs, as carriers are limited to offering products from their own suite of options.
Reading statistics like this, the question has to be raised. How many potential customers reject the cost savings and benefits of affinity group programs to go with a carrier that is capable of meeting more of their needs?
Expanding the options a carrier can offer affinity group members would entice more customers, fulfilling both the need for policy consolidation as well as the desired price incentives. What's surprising to many is that carriers can use digital distribution to expand product selection, improving customer satisfaction and net premiums in the process.
By adopting a digital distribution platform that offers a market network, many carriers are realizing stronger bottom line results. Here, carriers bundle their own products with those from other insurers to meet more of the needs of the customer without underwriting all of the risk. Results have been overwhelmingly positive. Carriers sell 1.4 more of their own products for every bundled solution sold and attract more affinity group members by generating 4-5 new referrals. Through a market network, revenue per customer and net premiums soar.
The Power of the Right Digital Distribution Platform
In a market driven by a growing demand for ease, convenience and a more custom-tailored shopping experience, carriers need the bottom line-boosting benefits of digital channels offering direct-to-consumer functionality. Through the right digital distribution platform, carriers provide the simple, one-stop shopping experience customers are craving and garner the insights necessary to identify consumer needs and then customize product offerings by taking part in a vast market network. The results are impressive. Carrier's boost affinity group retention and acquisition rates while witnessing increasing net premiums and greater wallet share from group members.
To learn more about the power of the right digital distribution platform in boosting affinity group member acquisition and retention, download our thought leadership piece,
---
1. J.D. Power. Digital Are the Channels of Choice for Today's Auto Insurance Shopper; Digital Leaders Setting the Pace for Premium Growth, Says J.D. Power Study. J.D. Power, 29 April. 2016. Web.
2. Ibid.
3. J.D. Power. 2015 U.S. Household Insurance Study. www.jdpower.com. J.D. Power, 17 Sept. 2015. Web.