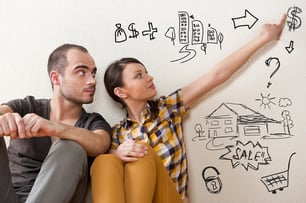 In the present market, meeting customer expectations can seem like a roll of the dice, but the continuous evolution of today's consumer isn't happening by chance. Retail giants are setting customer expectations and the insurance industry's typically steady approach has left them lagging behind and unable to immediately meet the standards being created by new market entrants.
In an effort to win customer favor today, insurers are driving toward digital distribution, but to keep up and excel, it's equally important to have a sense for the customer of tomorrow. So how does an insurer already behind in the roulette of customer expectations position themselves for the future? With the right digital distribution platform, success is a good bet.
Who is the Customer of Tomorrow?
Recent reports indicate that customers aged 50 or older will control 70% of the nation's disposable income by 2017.1 However, according to Deloitte, millennials will experience the fastest rate of net wealth growth, increasing to 31% over the next 14 years.2 These two generations represent great current and future opportunities for insurers, but as consumers, have different expectations and react in unique ways.
Millennials expect stellar customer service, and they are far more vocal about a bad experience than their older counterparts. They feel no qualms about sharing negative reviews across social media, but are also willing to award a company with loyalty based on a positive customer interaction or successful resolution of a problem. And since millennials are more likely to make a decision about insurance based on the opinion of friends or family, what they think and feel, and who they share it with can have a big impact on an insurer's ability to engage them.
Changing Lifestyles Impact the Future
As far as lifestyles go, millennials currently are more likely to rent than own a home, where the opposite is true for the fifty and over crowd, but a look into the future could easily see that trend reversing as empty-nesters downsize and members of the rising generation start families of their own. The challenge for insurers in the present is to engage these two groups in a way that ensures customer retention into the future.
By developing omni-channel distribution capabilities, insurers are on the right path, but to retain customers as time goes by, insurers will need to offer a full range of product options to address their changing lifestyle needs.
The Value of a Loyal Customer
Loyal customers represent profitability to the industry. In fact, the top five earning insurers have a 93% - 95% retention rate,3 so it's worth going the extra mile to gain customer loyalty. As insurers roll the dice on the future, they need to consider how they will meet the changing needs of their customers in a way that establishes loyalty and greater retention. A leading path for many insurers is through their digital distribution platform.
The Right Digital Distribution Platform Helps Beat the Odds
By combining state of the art technology with an expansive marketplace of product options, insurers raise their digital capacities as well as their ability to fulfill more of the needs of their customers. Imagine, an insurer has been handling the auto policy of Customer A for five years. Now this same customer buys a home and wants to pick up a home owners policy from their trusted carrier only to find that they can't fulfill the request because they don't offer the product.
With the right digital distribution platform, the insurer takes advantage of broader marketplace offerings to extend coverage they may not underwrite. Instead of losing a valuable customer, they are ready to meet their changing needs by bundling their products with others without taking on unnecessary risk. It's a winning bet for both sides as customers continue in a trusted relationship and insurers realize up to 90% of customer wallet share.
To learn more about developing a distribution strategy that meets the needs of customers today and tomorrow, download our thought leadership piece titled
---
1. Baby Boomer. Rep. N.p.: U.S. News & World Reports, 2015. Web.
2. Srinivas, Val, and Urval Goradia. www.dupress.com. Rep. Deloitte University Press, 09 Nov. 2015. Web..
3. Thomas, Lynn. "Customer Loyalty and Retention Primer." Web log post. www.iiadallas.org. The Independent Insurance Agents of Dallas, n.d. Web. <http://www.iiadallas.org/?page=75>.