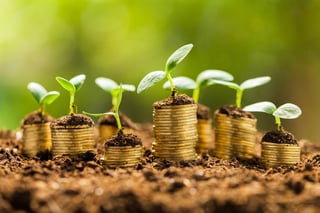 According to a study by Forrester, a "customer-obsessed" culture is the future of the insurance industry, a state that is impossible to reach without gaining digital capabilities to meet consumer demands for fast efficient service and greater product personalization.[i] While insurers have focused on moving the digital needle inch by inch, more needs to be done and fast.
There are enormous benefits to insurers who move the digital needle into overdrive. According to McKinsey, digitally mature carriers grow revenue 1.5 times faster than their less enabled counterparts,[ii] putting pressure on insurers who want to stay in the game to evolve into top digital performers. Not content to wait for systems upgrades or piecemeal efforts to reach this level of digital prominence, leading insurers are adopting a digital distribution platform that seamlessly connects to back-office systems and offers a robust market network of coverage options, enabling insurers to extend product choice to their customers.
From Start to Finish
The right digital distribution platform turns traditional insurers into digital powerhouses by affording them the omni-channel competencies they need to meet customer demands while empowering agents with enhanced efficiency and access to greater product selection. As insurers grow, the platform scales to help them build revenue faster through an augmented set of capabilities, taking them from start to finish on their digital journey.
The benefits of a digital distribution platform powered by a market network are undeniable:
Enhanced channel capabilities: A prominent differentiator of the right digital distribution platform is its ability to merge traditional distribution channels with modern means of engagement, employing a single console to unite customer data. Consumers and agents realize the streamlined buying benefits of digital leaders now prominent in other industries as transactions started in one channel are easily picked up in another without having to rekey or repeat information already entered.
Automation: For insurers, automation achieved through the right digital distribution platform streamlines the customer purchasing process, improving agent and underwriting productivity. According to McKinsey, automation can cut the time agents spend on data collection by 34%,[iii] removing 30% to 50% of the human services costs[iv] and reducing the quote-to-issue cycle from days to minutes. Customers win too when buying direct, rapidly quoting and purchasing coverage at the click of a mouse.
Multi-product quoting: Today's insurers need a solution that makes working with multiple back-end systems easier and more streamlined. The single console of a leading digital distribution platform simultaneously populates multiple back-office systems, minimizing errors, limiting the risk of missing information and eliminating the need to rekey data. Multiple policy types can be quoted and issued in a single transaction, satisfying the majority of customers who want to efficiently purchase all of their coverage from a single carrier. Thanks to this capability, insurers have sold 1.4 more products and gained 4 – 5 new referrals for each bundled solution sold. Retention rates have been proven to rise by 12%.
Rich product selection: The high value customers place on personalization and innovation will take its toll on insurers that fail to offer product choice. With advanced digital capabilities and top operating performance, insurers are ready to generate higher levels of customer satisfaction by delivering the specific products consumers need when they need them. By combining products offered from other carriers through the market network with their own, insurers provide customers with the exact insurance solution they desire, without underwriting all of the risk. Customers have responded in kind, with insurers witnessing a 5% increase in market share, a 14% gain in premiums and revenue growth of 24% over five years.
According to McKinsey, insurers ranked in the top quartile for digital performance have witnessed nearly two times the growth compared to their less enabled peers. By adopting a top-tier digital distribution platform, insurers achieve a leading edge in the market, obtaining faster growth and stronger revenue by evolving into digital leaders set to inspire the industry. To learn more about the benefits of adopting the right digital distribution platform, read our thought leadership piece,
---
[i] Carny, Ellen. "The Age Of The Customer Will Drive Four Actions That Insurers Need To Take In 2016". Forrester. April 13, 2016.
[ii] Catlin, Tanguy, Ido Segev, Holger Wilms. "The Hallmarks of Digital Leadership In P&C Insurance." McKinsey.com. McKinsey & Company, Aug. 2016.
[iii] "The Technical Potential for Automation in the US". Infographic. McKinsey.com. McKinsey & Company.
[iv] Catlin, Tanguy, Ido Segev, Holger Wilms. "Making Digital Strategy a Reality In Insurance." McKinsey.com. McKinsey & Company, Aug. 2016.