As the sharing economy continues to evolve and the autonomous revolution emerges, consumers' insurance needs are changing, requiring new types of coverage to ensure adequate protection against new risks.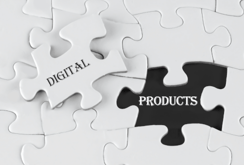 Insurers who sell exclusively through external agents are evolving into online sellers by partnering with InsurTech players to build the digital basics, including direct-to-consumer channels of engagement. These building blocks of a successful distribution strategy streamline the quote-to-issue lifecycle and position insurers to engage with 73% of the market who are looking to purchase coverage online.
As insurers build on the digital innovation established through InsurTech relationships, they are pushing partnerships to the next level, focusing on product diversity to meet the growing array of customer coverage needs.
Product Diversity Is the Way of the future
Technology has made astronomical leaps in the last two decades, taking society from a pre-internet world of engagement to an environment of interconnected devices and services. Service providers such as Zipcar and AirBnB have opened a new sharing economy, where individuals utilizing web and mobile apps can share their personal services or amenities, such as a car or a home, on an as needed basis.
The sharing economy, however, creates new risks not typically covered under traditional policies.
According to, a

by Ron Lieber, AirBnB offers $1 million in liability coverage to hosts using its platform, but the coverage is secondary to the homeowner's personal policy where commercial operations are not usually covered.
"There are also other issues with Airbnb insurance," said Robin Smith, CEO of WeGoLook. "Including the fact that it does not provide coverage if a guest shows up early or stays late. This can potentially be disastrous."[i]
Risks like these are behind the growing demand for innovative new product types. Accenture predicts a decline in the demand for personal auto, starting in 2026, but says that autonomous vehicles will net the insurance industry $81 billion in new premiums over the next eight years.[ii]
"Three new business lines — cybersecurity, product liability for sensors and software algorithms, and public infrastructure — are going to drive billions in new insurance premiums for the U.S. auto insurance industry in the coming years," said Larry Karp, global insurance telematics lead in Accenture Mobility, part of Accenture Digital. "Forward-thinking insurers are already putting these new products at the top of their agenda as they look to capitalize on the first-mover advantage."[iii]
While future-thinking carriers may benefit from the autonomous trend, insurers who have not yet built the digital, D2C base will witness declining profitability as demand for key products falters.
"Right now, 70% of the market is asking to buy insurance online," said Eric Gewirtzman, CEO, BOLT. "When you consider the impact of the sharing economy and the autonomous revolution on encouraging consumers to become technology-savvy, that number is going to grow."
That puts direct-to-consumer distribution in a new light, making digital capabilities critical to gaining wallet share as well as share of market by supporting greater product diversity.
Why Digital Is so Important to Product Diversity
According to

, industry influencer and editor on InsurTech at The Digital Insurer, before the rise of the internet, insurers bought policy admin systems. Each product had its own core system costing millions of dollars and taking years to implement.
These legacy systems now stand in the way of insurers as they seek to strengthen channel and product diversity. "Engagement with customers and the development of products are defined by the limits of the policy admin system," said Huckstep.
He then

where insurers partner with InsurTech players to rapidly adopt digital capabilities while utilizing existing investments in IT. Direct-to-consumer channels of engagement put insurers products in front of more consumers and enable more efficient distribution, but partnerships in digital innovation also provide insurers with access to an unprecedented range of new coverage types without the need to take on additional risk or obtain their own carrier appointments.
According to Bain, insurers are leveraging new ecosystems. These synergistic partnerships build upon an insurer's digital foundation and allow them to deliver the products and services their customers want or need.
"With ecosystems, we see insurers offering more of the core products and ancillary services consumers require, such as home, auto, business, pet and travel or the ability to compare auto repair shops and book appointments online," said Gewirtzman. "Making the consumer's life easier leads to greater customer loyalty for insurers and is an important factor in remaining competitive in the current and future market."
---

---
Overcoming the Challenges of New Product Innovation
To meet consumer's growing demands for personalization, EY predicts that insurers will need to offer a wider portfolio of products.[iv] Digital, direct-to-consumer capabilities become a big part of this equation, giving insurers the opportunity to act in real-time, identifying needs and recommending coverage options while the customer is in the act of buying.
According to Rick Huckstep, "Digital speed to market has never been more important," a statement that is particularly relevant for insurers currently selling exclusively through external agent channels.
For insurers still seeking a digital identity, InsurTech partnerships allow them to leverage existing investments in IT, while making a rapid move toward D2C distribution.
Building on strong digital capabilities to offer products from an ecosystem of insurance carriers, a leading insurer improved quote conversion rates 4% over a single quarter. Another insurer sold 1.6 more of their own products every time they bundled a solution that included another carrier's offering.
"It's successful digital transformations and partnerships like these that prove the case for D2C and product diversity," said Gewirtzman. "As additional insurers come on board, we'll start to see more than a few carriers excelling at meeting customer needs. We'll see an entire industry operating from a customer-focused perspective."
What's the role of product innovation and diversity in your customer acquisition and retention strategy?
---

Kathleen Garlasco | Senior Vice President of Enterprise Marketing at BOLT
---
[i] Robin Smith. "Opportunities in the Sharing Economy." Insurance Thought Leadership, May 11, 2017. Web.
[ii] "Autonomous Vehicles Will Add US$81 Billion in New Premiums for Auto Insurers by 2025, According to Accenture Report." Accenture, May 18, 2017. Web.
[iii] "Autonomous Vehicles Will Add US$81 Billion in New Premiums for Auto Insurers by 2025, According to Accenture Report." Accenture, May 18, 2017. Web.
[iv] "Digital Transformation in Insurance." EYGM Limited. EY, 2017. Web.