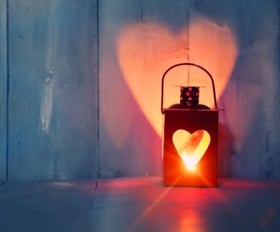 When most people think of Valentine's Day, they picture candlelight, soft music and maybe a glass of wine.
P&C insurers, on the other hand, are thinking about mishaps, bungles, and more than a few lost rings.
Like the heartbreaking tale of Diane Gribschaw, who reported to Women's Day Magazine that her beach proposal became a wash when an errant wave overtook her soon-to-be fiancé and rushed the ring out to sea.[i]
Or the tale of an Arizona man who thought he left his ring in a jeweler's paper sack in his mother's safe, only to find out the bag and its contents were cleared from an entirely different location during a cleaning frenzy, and accidentally thrown away.
Insurance Information Institute reports that jewelry losses top the list of homeowners claims,[ii] but too many couples, lost in proposal madness, fail to think about whether the symbol of their love is covered against loss, theft or damage until it's too late, leaving insurers helpless in the face of tears and sorrow.
Even with insurance payouts, the effect of lost jewelry can be high. Silvio Balaban of Naples, Florida saved the equivalent of two-month's salary to buy an engagement ring for his bride-to-be. She lost it on Valentine's Day.
Balaban believes the ring likely slipped from his fiancé's finger into a customer's bag as she packaged merchandise during her routine duties at Charming Charlie.[iii]
The couple says they could buy a new ring, but it wouldn't be the same. "It's the symbol of our love," said Balaban in an interview with local television station, WBBH. "It's the symbol of - we're getting married this year, and it has to be there."
At other times, things work out years down the line. Margaret Mussel lost her engagement ring shortly after her then-fiancé, Justin, proposal in Italy. Miraculously, her now-husband found it again nine years later in a sidewalk crack during a family visit to the location.
"The odds of it falling into this crack, much less finding it nine years later, are astronomical," Justin said.
Astronomical indeed.
Preparedness Counts
Despite the stories of loss and mayhem, many couples make insurers' hearts go pitter-patter by being prepared for Valentine's Day or love in general.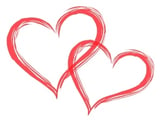 In China, the latest trend is love insurance. Couples agree to get married by a certain date, and then insure the promise.
Payouts come not in the case of the unthinkable, but when the couple actually ties the knot.
According to Huize, a Chinese insurance platform, there is a valid reason couples find security in the coverage, stating that 98% don't make it to their wedding date.[iv]
Policies start at around $14 and payouts can reach close to $1,500 for couples who produce a marriage certificate within 13 years.[v]
In the U.S., the number of canceled engagements is much lower, only about 13%, so insurers haven't jumped on the love insurance bandwagon.[vi] Many insurers do offer wedding insurance, however, to protect the significant investments couples make to bring the big day to life. Policies typically cover cancellations or postponements for incidents such as death or military deployment and offer cash compensation if service providers, such as photographers, fail to show.
Blinded by Love
In the pursuit to express their tender sentiments, many couples run into mishaps. A Missouri pond proposal went awry when the ring was dropped and lost somewhere in the murky depths. Family and friends watching from the shore immediately sprang to action, but were unable to retrieve the band, until days before the couple was set to appear on Jimmy Kimmel Live! to receive a gifted replacement.[vii]
Other couples unintentionally inflict their damage on unsuspecting business proprietors, like the pair who decided bubbles in a hotel jacuzzi tub were the perfect match to their own perfect union. The lather-soaked hotel room told a much different story.[viii]
Due to their extravagant nature, some of the best romantic gestures end up in smoke—literally. Amanj Issen of Chatham, Kent, England set a bottle of champagne to chill and then went to work spelling his girlfriend's name in tea lights across the bedroom floor.
Unfortunately, she never had the chance to see his handiwork. As it turns out, the tea lights, which are known to burn at high temperatures, started a blaze that consumed the couple's bedroom and resulted in extensive smoke damage to the rest of the home.

Fireman Paul Nash, attended the blaze and explained to the Daily Mail how something as small as a tea light could inflict so much damage. "If they're placed directly on a plastic or combustible surface, they quickly melt into the material and can cause a fire," said Nash.[ix]

Risking the Unthinkable
Despite fire, flood and lost rings, perhaps the worst mishap of all is forgetting Valentine's Day altogether. After all, more than 75% of respondents to an Infogram poll had forgotten to show their love on February fourteenth at least once.[x]
Women in particular take this very seriously, with 53% saying they'd break up with a significant other who forgot the special occasion.[xi]
As an insurer, we know you'd prefer to avoid the risks associated with holiday-related memory deficiencies, but once the unthinkable happens, you're probably wondering what can be done.
First, don't think there is an inexpensive fix. According to the National Retail Federation, the average American spends over $85 on a gift for that special someone.[xii]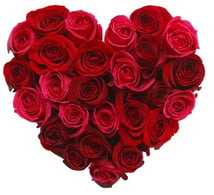 Flowers, always a good cure-all when it comes to making up, are an option if florists don't happen to be sold out from the Valentine's rush. The gift of a fragrant bouquet is the number one gift choice for the holiday.[xiii]
Candy comes second,[xiv] and it can be heavily discounted the day after Valentine's, making it easier to afford a make-up worthy offer of fine chocolates.
Or maybe it's enough to just apologize and express your love.
"As easy as it can be to get swept up in the material aspects of any holiday, it can help to just stop and be grateful for what you have and who is already in your life," said
and author at Psychology Today. "Valentine's Day, at its heart, is really about acknowledging love, which is why it's always been one of my favorite holidays."
Love Endures
It seems that Americans are romantics at heart, willing to endure all, the lost rings, floods, fires and even heartache, for the sake of love. According to a poll conducted by Monmouth University, two-thirds of respondents believe in soul mates, and 88% of adults currently in a relationship view their current partner as their best friend.[xv]
It's not surprising for a nation that plans to spend $18 billion dollars this Valentine's Day.[xvi]
Where do you fit into the Valentine's scheme of things: ardently happy to show your love, less than thrilled to participate, or somewhere in between?
---

Kathleen Garlasco | Executive Vice President of Marketing at BOLT
---
[i] "10 Romantic Gestures Gone Wrong." Hearst. Woman's Day, Feb. 12, 2010. Web.
[ii] "Here's Something Every Real Sweetheart Should Know: Jewelry and Other Expensive Valentine's Day Gift Items Require Special Insurance Coverage." Insurance Information Institute. III New York Press Office, Feb. 3, 2014. Web.
[iii]"Just Before Valentine's Day, Naples couple Loses Engagement Ring." Frankly Media. WBBH. Web.
[iv] Yvette Tan. "Forget Flowers, 'Love Insurance' was a trending gift on Valentine's Day." Mashable, Feb. 15, 2017. Web.
[v] Yvette Tan. "Forget Flowers, 'Love Insurance' was a trending gift on Valentine's Day." Mashable, Feb. 15, 2017. Web.
[vi] Amy Sohn. "You've Canceled the Wedding, Now the Aftermath." The New York Times Company. The New York Times, May 19, 2016. Web.
[vii]Hanah Perry and Snejana Farberov. "Couple Who Lost Engagement Ring in a Pond During a Proposal and Were Gifted a Massive Diamond Replacement on Jimmy Kimmel Live Tuesday Actually FOUND the Original Days Earlier - but Kept it Secret." Associated Newspapers. Daily Mail, Sept. 21, 2017. Web.
[viii]"10 Romantic Gestures Gone Wrong." Hearst. Woman's Day, Feb. 12, 2010. Web.
[ix]Mario Ledwith. "Burning Passion! Boyfriend's 'Welcome Home' Tribute in Candles Destroys His House." Associated Newspapers. Daily Mail, Aug. 10, 2014. Web.
[x] "Valentine's Day Poll Results." Infogram. https://infogram.com/valentines-day-poll-results-1g8djp9klg9omyw.
[xi] Alexa Lyons. "Valentine's Day Survival Guide: What to Do When You Forgot it Was V-Day." Thrillist, Feb. 10,2 017. Web.
[xii] "How Much Will You Spend on Valentine's Day?" The FW, Feb. 6, 2017. Web.
[xiii] "CBS news Poll: What Do Americans Prefer for a Valentine's Day Gift?" CBS News, Feb. 9, 2014. Web.
[xiv] "Which Gifts Do You Plan to Give on Valentine's Day 2016 (by gender)." Statista, 2016. Web.
[xv] "Most Want a Partner Like Them." Monmouth University. Monmouth University Polling Institute, Feb. 9, 2017. Web.
[xvi] Anne-Marcelle Ngabirano. "On Valentine's Day, Here's How Much We're Willing to Spend for Love." CNBC. USA Today, Feb. 14, 2017. Web.