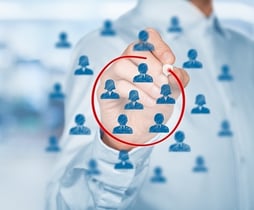 In the wake of changing customer behavior, improvements in safety technology and technological advancements, demand for property and casualty insurance is shifting.1 A meager 2% rise in the number of new P&C policies written last year2 and an impressive show by new market entrants has insurers competing for a bigger piece of a shrinking pie and looking for ways to hold on to existing wallet share.
According to Ernst & Young's insurance outlook for 2016, insurers need to take some bold steps to meet the challenges arising in today's market. Delivering customer service that meets the evolving expectations of changing consumers requires insurers to emerge from a productized mindset, focused on delivering a predetermined suite of products, toward a customer-centric model designed to provide smoother interactions and custom tailored offerings that fulfill more of a consumer's needs.3 With the right digital distribution platform, direct-to-consumer capabilities can meet both imperatives.
It's Time for Bold New Steps
Developing a customer-centered model starts by building full-service digital capabilities. Recent reports indicate that nearly three-quarters of consumers want to be able to interact online with insurers, but most carriers' capabilities have fallen far short of this imperative. As a result only 25% of transactions actually occur online.4
Instead of focusing on meeting customer expectations, digital capabilities developed by most insurers have been basic at best, employing limited options such as online portals capable of capturing baseline consumer information. Customers approach the application process expecting to purchase the product online. Instead, they are treated to a more complicated process as call center specialists step in and often ask for the same information already provided through the portal. To add to customer frustration, the carrier may not even be able to fulfill all of a customer's requirements through their suite of products.
Insurers need to rapidly catch up to customer standards. Leaving a productized focus means adopting a consumer-first attitude. The ability to meet a customer at the exact moment they want to connect and through their preferred channel is a crucial consideration in an era where top premium growth went to those carriers with leading digital distribution channels, but rapidly evolving to meet current expectations requires a digital distribution platform with advanced capabilities.5
The right digital distribution platform connects easily to carrier systems and quickly integrates call center and online channels to give customers direct access to quoting and purchasing tools as well as the ability to speak to a specialist when they have a question without repeating information already provided. More importantly, to fully move from a product-focused model of customer engagement, insurers must meet more of the product needs of each and every customer, leaving behind some preconceived notions that have dominated the industry.
Putting the Customer First with the Right Product Selection
Recent reports indicate that 78% of customers want to combine their coverage through a single carrier.6 Contrary to common perceptions, it is possible for insurers to bundle their own products with those from another insurer in order to fulfill more of the customer's needs and still be profitable. Results to date have been impressive:
14% improvement in net premiums
12% increase in customer retention
5% growth in customer wallet share
8.5% greater stake of market share
The numbers add up. Insurers meet more of the customer's needs while realizing bottom-line benefits, and it all comes without taking on unacceptable levels of risk.
The Right Digital Distribution Platform Serves the Needs of All
The results realized from direct-to-consumer capabilities speak for themselves and uphold the importance of selecting the right digital distribution platform. In the dawning age of customer centricity, a digital distribution platform with omni-channel capabilities and a market network rich in product offerings is essential to insurer success.
To see if you have the digital distribution platform you need to compete in today's changing market, download our infographic,
---
1. 2016 US Property-casualty Insurance Outlook. Rep. N.p.: EYGM Limited, 2015. Web.
2. Whelan, David, and Sean O'Neill. Customer Loyalty in P&C Insurance: US Edition 2014. Rep Bain & Company, 2014. Web. Accessed 6 June 2016.
3. 2016 US Property-casualty Insurance Outlook. Rep. N.p.: EYGM Limited, 2015. Web.
4. J.D. Power. Digital Are the Channels of Choice for Today's Auto Insurance Shopper; Digital Leaders Setting the Pace for Premium Growth, Says J.D. Power Study. Prnewswire.com. J.D. Power, 29 Apr. 2016. Web.
5. ibid.
6. J.D. Power. 2015 U.S. Household Insurance Study. www.jdpower.com. J.D. Power, 17 Sept. 2015. Web.