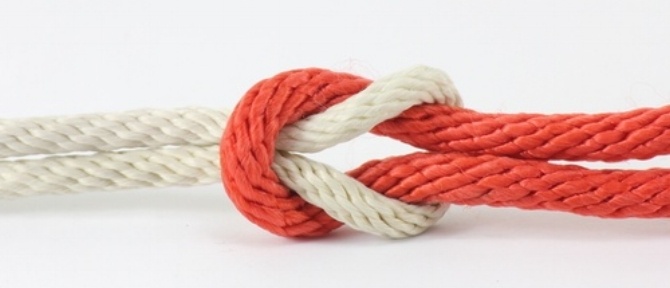 BOLT is the original InsurTech innovator. We have been working with insurers since 2000, and I am often asked about the new startups entering the market and how traditional insurers can compete. The first thing I usually want people to understand is that not all InsurTech is intent on disrupting the market. BOLT, for instance, is what we like to call an InsurTech innovator. Our goal is to partner with existing insurers and help them find answers to the contemporary challenges they face. This explanation naturally leads to the next question I'm frequently asked: What should insurers look for when seeking an InsurTech partner?
Finding an InsurTech Partner that Brings Value
The insurance industry is unique. Guarded by strong regulations and financial requirements, it has been relatively closed to new entrants, developing a culture and method of doing business that's different from other industries. That makes finding a good partner from the growing list of InsurTech innovators a challenge.
Below are the top five factors I think an insurer needs to consider when partnering with an InsurTech innovator:
Don't fear change: While InsurTech innovators need to understand the complex regulatory environment and the culture of the insurance industry, I also think that traditional insurers could learn a little from the newcomers. Silicon Valley startups, for instance, are at the forefront of cutting edge technology. Consider the tremendous consumer backing that a company like Apple has and you realize that these techy new entrants have tremendous insight into what makes the customer tick. Adopting a little of this can take insurers a long way in the customer-centric era, so don't be afraid of a little give and take when it comes to merging your culture with an innovator's.
Have a plan: Some InsurTech innovators are eager to enter the industry and will promise you the moon and stars, but do you really need the whole universe of what they are offering? For instance, most insurers have a strong agent channel and their customers like working through agents. One InsurTech may promise superior results by eliminating agents in favor of a straight D2C play. As we're seeing with many new InsurTech disruptors, consumers want to interact through a variety of channels, so you would be better served by digital capabilities that can support both D2C and agent channels.
Avoid the culture clash: I've worked in both the technology industry and the insurance industry, so I understand the culture shock that can occur between the two types of organizations. Earlier this year, we attended the Auto Insurance Report National Conference (AIRNC) 2017 where Patrick Sullivan spoke about the wave of InsurTech entrants. Based on his experience speaking with many of them, he concluded that the movement won't change the world, but niches abound. What this means is that disruptors won't be able to unseat existing insurers, but innovators with a strong insurance background can merge their technological skills with this knowledge to help insurers navigate the changing environment. The key is to find partners with strong industry experience.

---




---
: The insurance industry is well-known for being resistant to change, so it's important that a spirit of innovation comes from the top down and that leaders support the progressive steps you'll be taking with an innovator. One thing we often see is that companies are willing to adopt the BOLT Platform to advance their digital capabilities, but are hesitant to bundle products from the market network with their own. Why would they sell another insurer's products is always the question we get, however, insurers that have done it will tell you that it might take an organizational mind shift, but in the end is worth it to sell 20,000 policies in a single quarter, watch revenues climb 24% over five years, and double year-over-year growth. These are just some of the results we've seen as insurers meet more of the needs of their customers, and it wouldn't have been possible without an organization-wide commitment to change.
Dedicated resources: Regardless of the change initiative underway, partners can only take you so far. Internal change management is the responsibility of the insurer, and you need to make certain you have a plan, and the dedicated resources, in place to support the new initiative. Over the last few years, we've worked with a major insurer on expanding product selection and giving agents access to top digital tools that streamlined the buying process. The company instituted internal ambassadors that led the change and supported agents throughout the transition, ensuring the success of the launch and beyond. The result was a $26 million dollar increase in premiums over two years.
Adapting to the industry evolution underway isn't going to be easy, but insurers can pave the road to success by partnering with InsurTech innovators that have solid insurance experience. By merging their native digital expertise with the ability to support and navigate the industry complexities, innovators can help traditional insurers become top-tier digital enterprises, capable of delivering the customer-centric environment consumers are demanding.
To learn more about partnering with InsurTech Innovators, read our thought leadership piece,
Eric Gewirtzman bio:
CEO and Co-founder of BOLT Solutions, Gewirtzman is a leading force for innovation in the insurance industry. Blending over 20 years of expertise with extensive experience in creating and delivering game-changing insurance-related products and services, he continuously strives to help carriers meet market demand and realize business growth in the face of significant disruption. He takes advantage of the lessons learned throughout a history of consulting top firms on ground-breaking technology implementations, to give today's carriers a competitive advantage and stronger growth.