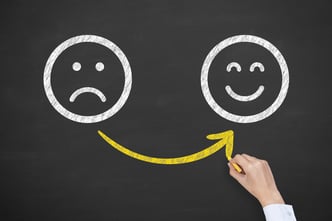 A quick search of the internet will tell you that customers are interested in bundling their P&C insurance coverage. Leading sources trusted by consumers for savvy advice on wise spending, such as Nerd Wallet and Investopedia, have all addressed the issue. Even Nasdaq has something to say, touting the money-saving advantages of bundling.
While reducing the cost of insurance by tapping into multi-policy discounts seems to be the common message from most advice gurus, for the majority of consumers, there is more to bundling than meets the eye. A J.D. Power survey revealed that nearly 80% of consumers want to bundle coverage with a single insurer, but satisfaction with their carrier or agent plays a key role in whether they decide to purchase more products.[i] In short, when customers find an insurer that exceeds their expectations, they want to stick with them, but when insurers fail to offer the level of service customers expect, they turn a cold shoulder, refusing to impart with additional dollars.
This is important for insurers to understand. As customers bundle, they give an 85%-90% greater share of wallet to a single insurer.[ii] In addition, customers who buy more also stay longer, generating benefits from loyalty and longevity.[iii] All told, there are significant advantages for both the consumer and the insurer in product bundling, but many insurers are unable to generate the right customer experience or gain access to the products they need to meet consumer needs.
As a result, top insurers have been using a leading digital distribution platform to step into delivering multi-product offerings in a customer-centric environment.
Customer-Centricity Key to Bundling
Consumers like to bundle coverage for two primary reasons—cost savings and convenience—but they deliver their expanded share of wallet to insurers that offer the right customer experience. According to the most recent Bain study on customer behavior and loyalty, a bundling-inducing environment includes a few critical attributes:
Frequent interactions: Net promoter scores increased by 15 percentage points for U.S. insurers that had interacted with customers at least once over a twelve-month period.[iv]
Channel choice: Customers want to use the channel that is most convenient in a given moment and quite often, that means going digital. According to the Bain survey, one-third to two-thirds of the respondents used digital channels to research and purchase P&C coverage.[v]
Expanded product selection: According to J.D. Power, nearly half of consumers prize a flexible program design from their insurer

[vi]

, meaning the ability to bundle a variety of products to receive not only the best premium, but also the best coverage for all of their assets and lifestyle needs. According to Bain, customer defection rates drop dramatically as insurers sell another one or two additional products, but the majority of insurers are not positioned to bank on the opportunity.

[vii]
Findings like these raise the bar on digital readiness, but also spotlight the need for greater product selection. Top insurers have found the answer to both in a leading digital distribution platform.
Customers Warm up to Digital Distribution and Product Choice
A leading digital distribution platform offering access to an expanded selection of products empowers insurers with the customer-centric environment they need to attract and retain more customers, fueling growth with several key attributes:
Expanded product selection: Customers want coverage that fits their lifestyle, habits and preferences, and the staid product lines of many insurers no longer meet their needs. The right digital distribution platform allows insurers to combine a select set of offerings from other carriers with those they already sell to improve acquisition and retention of the 78% of consumers who want to bundle coverage with a single carrier.[viii]
Simplified access: Insurers access the market network in real time through a central console, requiring no new technology or changes to existing systems, appointment paperwork or premium commitments.
Savvy engagement: Considering that satisfaction with insurers climbs with frequent interactions and nearly 80% of consumers want to engage digitally with their insurer,

[ix]

digital channels are crucial to creating the customer-centric environment that encourages acquisition of additional products. The right digital distribution platform offers insurers the opportunities to engage with customers through their preferred channels.
Brand recognition: By implementing and white labelling the right digital distribution platform, insurers grow their reputation as a digitally-savvy brand by delighting the majority of consumers who crave digital channels for researching, quoting and purchasing coverage.
Stepping into product bundling requires a wide selection of offerings and the digital channels necessary to fuel customer satisfaction. By implementing a digital distribution platform offering a vast market network of options, insurers can easily meet consumer demands, whether it be price or features, by bundling products from a wide range of top carriers. They also gain the advantages of digital engagement, selling products where customers are most likely to be looking for insurance. The results have been staggering, with a 24% revenue increase in five years as insurers sell 1.4 more of their own products for every bundled solution sold.
To avoid the customer cold shoulder, learn more about the advantages of bundling products utilizing a digital distribution platform enhanced with a market network by downloading our thought leadership,
---
[i] J.D. Power. Gen Y Consumers More Likely to Split Their Policies across Multiple Insurers than Any Other Generation. J.D. Power, 17 Sept. 2015. Web.
[ii] Whelan, David, and Sean O'Neill. Customer Loyalty in P&C Insurance: US Edition 2014. Rep. Bain & Company, 2014. Web. 3 Apr. 2016.
[iii] Customer Behavior and Loyalty in Insurance: Global Edition 2016. Rep. Bain and Company, 2016.
[iv]Customer Behavior and Loyalty in Insurance: Global Edition 2016. Rep. Bain and Company, 2016.
[v] Customer Behavior and Loyalty in Insurance: Global Edition 2016. Rep. Bain and Company, 2016.
[vi] "Insurer Profitability and Broker Expertise Emerge as Key Drivers of Customer Satisfaction In J.D. Power 2016 Large Commercial Insurance Study." J.D. Power. Press release. 05 Dec 2016.
[vii]Customer Behavior and Loyalty in Insurance: Global Edition 2016. Rep. Bain and Company, 2016.
[viii] "2015 U.S. Homeowners Insurance Satisfaction Report." 2015 U.S. Homeowners Insurance Satisfaction Report. Credio, 23 Mar. 2015. Web.
[ix] Global Digital Insurance Benchmarking Report 2015. Bain and Company, 2015.