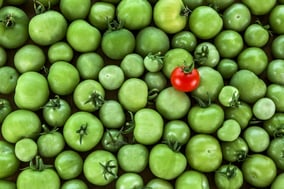 Today's consumer is looking for two things from P&C insurers: personalization and a price they can afford. In a commoditized market where consumers view all insurance products as the same, cost of coverage all too often becomes the determining factor in selecting an insurance carrier. In fact, price has been such an important consideration that satisfaction scores dropped 7 points in the last J.D. Power consumer report due to premium increases.[i] What insurers need to engage and retain more customers, is to break through the commoditized consumer mindset and truly differentiate themselves and their products from the competition.
Differentiating What Looks the Same
Every insurer has been there. After what seems a satisfactory relationship, a customer suddenly switches to another carrier, often giving up top-rate amenities and protection in a quest for lower premiums. That's because consumers have come to view insurance products as a commodity and don't understand how to differentiate one carrier's offering from another. In an environment where consumers have come to expect personalized service and products at a discount rate, this is a difficult position for insurers to be in.
Breaking the commoditized mindset of consumers requires insurers to differentiate themselves in three main areas:
Meet them where they stand: An important part of differentiation is meeting customers where they stand, offering the interaction capabilities that correspond with their needs and preferences. In a recent insurance shopping study, over 70% of respondents shopped for insurance online,

[ii]

meaning if you haven't honed your digital distribution strategy or adopted a leading platform yet, you're missing out on a valuable revenue stream as well as the opportunity to educate consumers on what to consider when purchasing insurance coverage.
Build a personal relationship: Regardless of an insurer's interaction capabilities, many consumers still feel that they are on the outside looking in and that carriers only offer engagement when they have to. Considering that most insurer-to-customer communications occur when premiums are due or when there is a claim, it is easy to see where the misconceptions arise. Insurers need to understand that nearly half of consumers want to hear from them at least twice a year through personalized interactions designed to educate or expand relationships.

[iii]

Carriers that invest in building a high level of rapport with their customers reap the rewards in loyalty and differentiate themselves from other insurance providers.
Build a product repertoire: Educated consumers who have built a personal relationship with you will want to consolidate their coverage under your portico. Nearly 80% of consumers indicate a desire to engage with a single insurer for all of their insurance needs.

[iv]

That means that maintaining lasting relationships is dependent upon a carrier's ability to offer an expansive product selection. In today's market, that doesn't require insurers to "manufacture" every offering that they deliver, but having access to products that they can bundle with their own to meet almost all of the customers' needs is critical in the war for differentiation.
Differentiating Products and Service
In a recent survey, the second single most important factor for consumers in selecting an insurance carrier was the ability to compare quotes online, putting price and digital distribution capabilities as critical ingredients to increasing customer wallet share.[v] As the market expands to welcome new entrants offering distinctive products and consumers rise to embrace the retail-inspired personalized customer experience, differentiating products and services beyond price will be key to insurer's acquisition and retention efforts. Digital distribution provides a valuable platform for insurers to learn about their consumers and then take those insights to acquire new customers and grow relationships by fulfilling all of their product needs.
In the next of our three-part series on insurance commoditization, we'll discuss how personalizing the insurance experience sets a carrier apart, followed by the evolution at stake—transforming from a commodity provider to a service provider of differentiated products.
To start differentiating your products and services today, download our thought leadership piece,
---
[i] J.D. Power. Large U.S. Auto Insurers Drag Industrywide Customer Satisfaction Down Due to Price Perception, Says J.D. Power.J.D.power.com. J.D. Power, 20 June 2016. Web.
[ii] Susan Engleson. "2015 Online Auto Insurance Shopping Report."Https://www.comscore.com/Insights/Presentations-and-Whitepapers/2015/2015-Online-Auto-Insurance-Shopping-Report. ComScore,Inc., 18 Nov. 2015. Web. 04 Aug. 2016.
[iii] Klein Wassink, Bernhard J., Kaenan Hertz, and Melanie Henderson. The Why and How of Simplified Customer Communications. Rep. Web. 12 May 2016.
[iv] J.D. Power. Gen Y Consumers More Likely to Split Their Policies across Multiple Insurers than Any Other Generation. J.D. Power, 17 Sept. 2015. Web.
[v] "2015 U.S. Homeowners Insurance Satisfaction Report." 2015 U.S. Homeowners Insurance Satisfaction Report. Credio, 23 Mar. 2015. Web. 04 Aug. 2016.